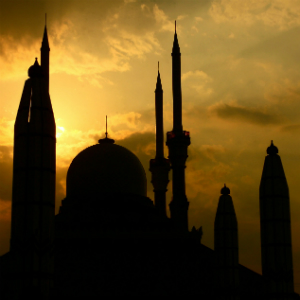 A short film has been launched this week, offering a glimpse of an innovative legal program engaging with the leaders of Victoria's Islamic community.
Imams and women leaders representing Victoria's various Islamic communities have been given a crash course in Australian civics, family law and legal systems. Run by Victoria University's Sir Zelman Cowen Centre in Melbourne, it followed a similar initiative for rabbis in 2014.
The innovative program is featured in a special film called Australian Law for Islamic Community Leaders – A Dialogue.
Centre director Professor Kathy Laster said she wanted the film to encourage more legal groups to share their knowledge with the wider community.
"We hope this film will help other organisations and communities learn from this model of collaboration and help them to undertake projects aimed at assisting vulnerable and hard-to-reach communities," she said.
The training was supported by the Islamic Council of Victoria and a philanthropic group, the Scanlon Foundation.
The participants are among a range of leaders from Victoria's multi-faith community who have benefited from programs offered by the Sir Zelman Cowen Centre. A number of its community-facing programs focus on issues of governance and legal training for non-lawyers.
"The success of [this] program is a result of three organisations pursuing the shared goal of implementing culturally sensitive, whole-of-community responses to the unique issues confronting diverse faith-based organisations," Professor Laster said.
The film was funded by a grant for the national Community and Philanthropy Partnerships Week (5 to 11 December 2016) – seven days to showcase and promote the great things community groups and their philanthropic partners are able to achieve together.