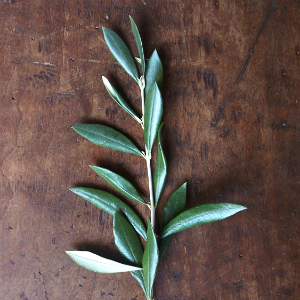 Fundraising efforts to dedicate an olive grove and court yard in Jerusalem for heroes of the Holocaust have been backed by a Sydney law firm.
Levitt Robinson is supporting  an initiative with Australia's Greek and Jewish communities to honour an act of heroism from over 70 years ago.
The 'heroes of Zakynthos' – a group of Ionian islanders who, in September of 1943, saved members of the Jewish community from advancing Nazi forces – were remembered at a special dinner held in Sydney earlier this month.
The dinner was attended by leaders from both communities and representatives from the firm.
"To honour the people of Zakynthos is to dwell on the positive, even when viewing the darkest period in human history. The ultimate triumph of good over evil is the message from Zakynthos, which is a common theme of both Judaism and Christianity," firm founding partner Stewart Levitt said.
In 1943, Jewish-Ionian citizens numbering about 275 people were sent to hide in the hillside homes of the island's Christian population. According to Levitt Robinson, these efforts were made possible by the bravery of local mayor Loukas Karrer and bishop Chrysostomos, who "stonewalled the Gestapo while the Jews were sent to hide".
Mr Levitt added that the "courage to care" is a cornerstone principle for the staff at the firm.
However, it is also important for political and religious leaders to also keep this ethos in mind, he said.
Searle Brajtman from the English Language Desk of the International Relations Division of the Holocaust Memorial Centre in Jerusalem presented on Greco-Jewish relations leading up to Zakynthos' "finest hour" earlier this month.
Proceeds from the event will go towards a memorial courtyard and an olive grove in honour of the Zakynthians at Yad Vashem in Jerusalem.