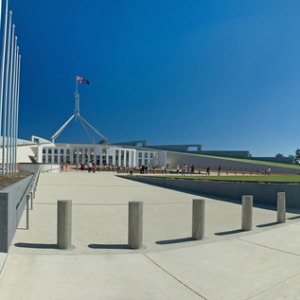 Forty-three years ago, Prime Minster Gough Whitlam announced the architectural shortlist for a national competition to determine the High Court of Australia building as we know it today.
The present-day structure to house the High Court of Australia officially opened in 1980, however this week marks 43 years since the design shortlist was announced to the public.
Prior to 1967, the bench of the High Court shared the NSW and Victorian state court facilities, with a principal registry based in Melbourne.
According to the National Archives of Australia, the final bill for construction of the HCA building totalled $18.4 million.
Sydney firm Edwards, Madigan, Torzillo and Briggs ultimately won the 1973 architectural competition. The same firm submitted the winning design for the Australian National Gallery in Canberra.
On 17 January 1973, six finalists were drawn from 158 submissions made to the National Capital Development Commission (NCDC).
An assessing panel of five then reviewed the six designs to reach the second stage of the competition. The panel included High Court Chief Justice Sir Garfield Barwick, NCDC former chairman Sir John Overall, Professor Peter Karmel, NSW state government architect Edward (Ted) Farmer and Melbourne architect Daryl Jackson.
A copy of a 1973 press release issued by Prime Minister Gough Whitlam attributed the following comment to the assessor panel: the winning design "promises those qualities necessary to make a great building, a structure of both national and international significance".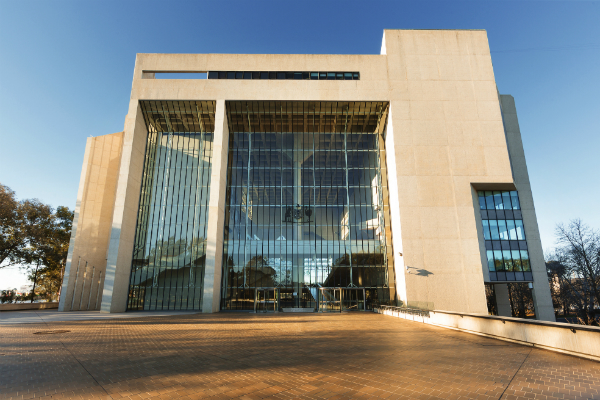 The HCA building today. Image supplied by the High Court of Australia