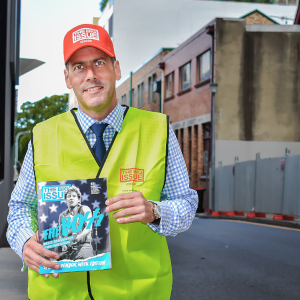 A number of high-profile legal leaders will take to the pavement today in an attempt to raise awareness and funds for homeless and disadvantaged people.
GlobalX Legal Solutions CEO Peter Maloney, Clayton Utz chief executive partner Robert Cutler, Colin Biggers & Paisley managing partner Dunstan de Souza and Allens chief operating officer and chief financial officer Rod Fielding will join around 100 other business leaders and politicians in fronting the streets to help fight homelessness in Australia.
Speaking to Lawyers Weekly about today's event, Mr Maloney said he and the team will be selling The Big Issue to passers-by in Melbourne's CBD.
The Big Issue has been described as a street magazine that has provided opportunities for homeless and disadvantaged people to earn an income for more than 20 years.
It allows vendors to buy copies of the magazine for $3.50 and sell them to the public for $7, helping them earn a meaningful income and improve their situation.
Mr Maloney said executives and politicians from across the nation are supporting the cause to raise not only awareness, but much-needed funds for vendors who sell the magazine.

"It has always been the Australian way to help out those in need, but with so many people sleeping on the streets each night, more needs to be done to address this issue," Mr Maloney said.

"Homelessness and the risk of becoming homeless is a very serious issue facing Australia; on any given night approximately 105,000 are sleeping rough.

"Supporting initiatives like The Big Issue are integral to helping break the cycle of homelessness."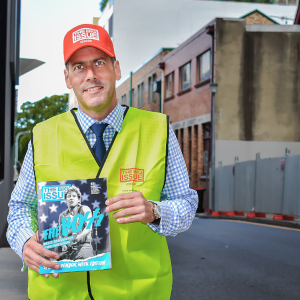 Pictured: GlobalX Legal Solutions CEO Peter Maloney with a copy of The Big Issue.