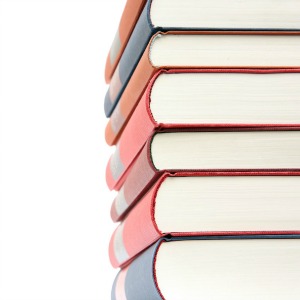 Four authors have been shortlisted for Ashurst Business Literature Prize, with the winner set to take out $30,000.
Now in its 14th year, the Ashurst Business Literature Prize celebrates authors across the country.
It was established by the Ashurst (formerly Blake Dawson) and the State Library of NSW to encourage the highest possible standards of literary commentary on Australian business and financial affairs written by an Australian author.
After a significant amount of submissions, a shortlist has been created for the prestigious prize giveaway.
The four shortlisted authors who have been named are: Rozzi Bazzani for Hector – published by Australian Scholarly Inc., Catherine Bishop for Minding Her Own Business: Colonial Businesswomen in Sydney – published by NewSouth, Paul Cleary for Trillion Dollar Baby: How Norway Beat the Oil Giants and Won a Lasting Fortune – published by Black Inc. and Shane White for Prince of Darkness: The Untold Story of Jeremiah G. Hamilton, Wall Street's First Black Millionaire – published by St Martin's Press.
An independent judging panel were given the difficult task of coming up with a shortlist.
The panel comprised Richard Fisher AM, general counsel and adjunct professor of Law at the University of Sydney; business journalist and Walkley Foundation Board member, Narelle Hooper; and Margie Seale, a non-executive director of Telstra Corporation, Bank of Queensland and Ramsay Health Care and former CEO of Random House Australia and New Zealand.
"The diverse shortlisted books this year cover three continents and two centuries, from an account of Wall Street's first black millionaire in the 19th century, to the establishment of Norway's sovereign wealth fund in the 20th," Mr Fisher said.
Ashurst vice-chairman Mary Padbury added, "The Ashurst Business Literature Prize continues to attract exceptional works and set the standard for business literature in Australia".
"This year's shortlisted authors have explored a variety of interesting stories in ways that contribute to a deeper understanding of the past and present," she said.
Acting NSW state librarian and chief executive Lucy Milne would also like to congratulate those who made the cut.
"The range of topics covered by this year's shortlisted books demonstrates how the genre of Australian business writing is thriving," Ms Milne said.
"The Library and its Foundation are thankful for Ashurst's establishment and ongoing support of this unique award."
The winner of the Ashurst Business Literature Prize will be announced at a special presentation dinner at the State Library of NSW on 29 March 2017.