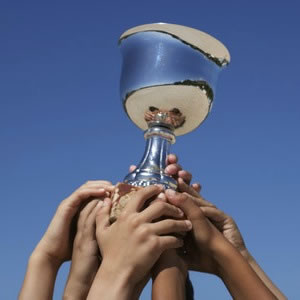 Maddocks has selected two emerging Australian artists as the recipients of its biennial art prize.
The 2017 Maddocks Art Prize has been awarded to Sydney-based James Nguyen and Melbourne-based Noriko Nakamura.
Mr Nguyen has completed an undergraduate degree at The National Art School and a master's degree of Fine Arts at Sydney College of Arts. He began his PhD research at UNSW Art & Design last year.
Speaking about his work, Mr Nguyen said he tries to make sense of the methods of self-representation by the Vietnamese diaspora and other groups and displaced people.
Ms Nakamura has completed a Fine Art Foundation Diploma at Saint Martins College of Arts and Design, University of the Arts London, before obtaining a Bachelor of Fine Arts (Honours) from the Victorian College of the Arts in 2012.
In her work, Ms Nakamura experiments with the transformational potential of materials in order to explore the relationship that exists between humans and the material world.
Maddocks first kicked off its biennial prize giveaway in 2005, with hopes to recognise two outstanding contemporary visual artists from ACT, New South Wales and Victoria.
As part of their award, Mr Nguyen and Ms Nakamura received a return airfare to visit the Venice Biennale to further their networks and build industry connections with the international arts community. In addition, they also scooped up six nights' accommodation and a cash prize.
Maddocks chair and member of the judging panel, Mark Henry, applauded all artists that applied, saying the work displayed was outstanding.
"We had a large number of artists enter the prize this year, each of whom had a compelling body of work to support their submission," Mr Henry said.
"It was an incredibly difficult decision, but in the end James and Noriko stood out for their brilliant yet challenging bodies of work."
Also commenting on Maddocks' involvement within the arts, Mr Henry said, "Most lawyers probably fancy themselves as artistic, however the reality is that we are better served doing what we can to nurture and encourage artists.
"The Maddocks Art Prize is certainly at the heart of that."