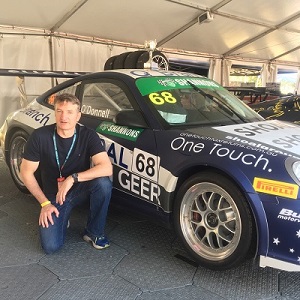 A litigation and insolvency lawyer has had unexpected success at the Melbourne F1 Grand Prix.
Thomson Geer partner Michael O'Donnell, who is based in Adelaide, took part in the Australian GT category at the Melbourne F1 Grand Prix over the weekend.
He was invited to field a 'rear of grid' position to make up numbers for cars destroyed in the Clipsal 500. However, he was less than confident going into the race.
"We should come last because our car is of lower specification than the rest of the cars in the field, but we are hoping to finish in one piece, with a honing of skills for other events later in the year," Mr O'Donnell said.
In fact, his Porsche was the oldest, least powerful and least funded in the field, and the only one without an anti-lock braking system (ABS), according to a statement from Thomson Geer.
But, despite the odds, Mr O'Donnell finished third in the Invitational Trophy in the Australian GT category, beating experienced Australian and international drivers with ostensibly better cars.
Lawyers Weekly understands that DLA Piper partner David Ryan also races Porsches, having commenced his racing career in 1991. Mr Ryan won the Australian Production Car Championship in 2006.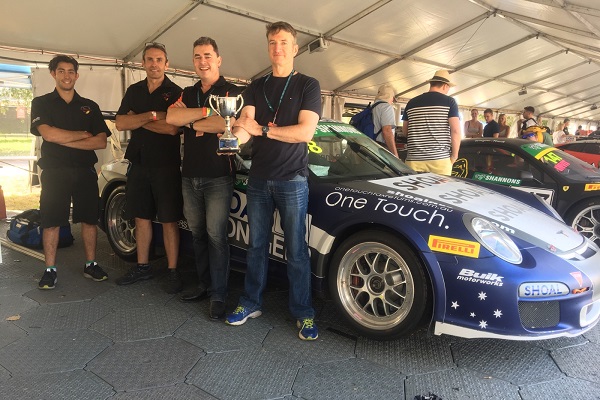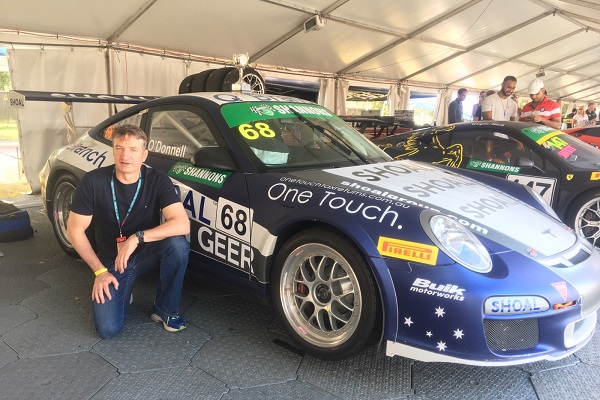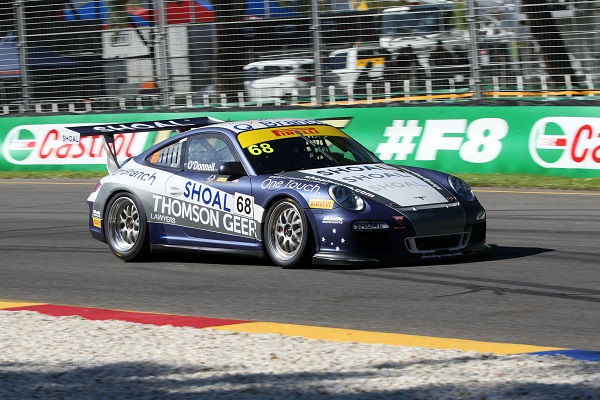 Pictured: Michael O'Donnell and his racing team at the Melbourne Grand Prix