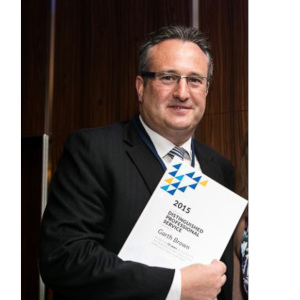 The online world is fast disrupting the legal fraternity and the way work is competed for and completed for clients, and it is not going to stop, writes Garth Brown.
For hundreds of years, bricks and mortar offices have been the corner stone of legal practices – they have dominated how clients interact for the provision of legal services.
The Uber effect is now here and some firms are reducing stress on overheads, harnessing the online word and starting to use "virtual offices" complemented by websites, apps and cloud computing.
How does a VO work and how can it complement or assist you to live a more balanced life with less stress over income and expenses, and reduced work travel time to and from work?
A virtual office is a complex located in the CBD or a regional centre where a group of professional offices with meeting rooms and number of secretaries are taking phone messages, collecting and scanning mail to a practitioner working from home, on a cloud-based legal practice management system connected to the internet.
A client will then contact your phone number that is redirected to the VO and a VA (virtual assistant). The VA deciphers who is calling and where they are from as well as the purpose of phone call, places the call on hold and contacts you via telephone to find out what you, as the practitioner, want to do with the call.
Another fantastic feature is the ability of your VA to message, then email the message and contact details of a caller if, for example, you've taken a half-day or  a week's holiday from work. The VA's work will allow you to scroll through your messages that are now in the order of which is the most important and who to return the call to.
All mails are directed to your VO, where your VA emails the physical mail to you. It also allows clients and couriers to deliver any documents if needed.
If you need to meet with your client in the office, a small fee can be arranged at the VO in one of their professional offices. It makes you look and feel professional while avoids you having to fit out a new office, a new expensive phone system and employing staff and their entitlements.
In fact, some firms have all their staff/partners working under this VO arrangement, whereby telephone calls are diverted to different numbers around the city.
To start down this track is scary, but I've kept at it and now have been operating like this for almost 10 years.
Success is taking calculated risks, visualising where the future is heading and making adjustments now before it is too late.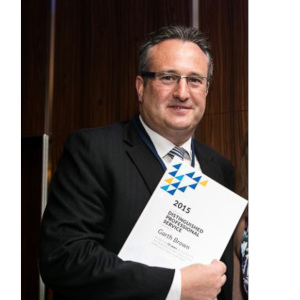 Garth Brown is an award-winning conveyancer and founder of Brown and Brown Conveyancers, based in Sydney. Mr Brown has published conveyancing apps for consumers - "Ask Conveyancer" - and written a series of successful eBooks - "Step by Step Guide to Operating a Successful Conveyancing/Legal Practice". He offers highly professional consultancy services to the industry to assist practitioners 'how to' operate their practice more efficiently, profitably and successfully by working less hours and enjoying a satisfying work/life balance.