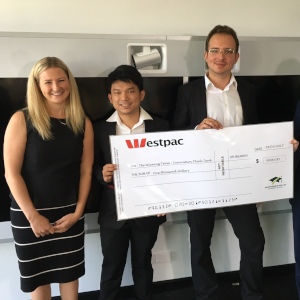 Macpherson Kelley has gathered its up-and-comers as well as those from the University of Melbourne to play part in a contest which encouraged them to look to the future of law.
The firm partnered with the University of Melbourne to jointly host Innovation Think Tank.
The Innovation Think Tank was facilitated over four weeks last month, with teams presenting their ideas with business cases and prototypes in a 'Shark Tank' style session, according to a statement from Macpherson Kelley.
With many looking to what the next disruptors in legal profession will be, the contest was designed to challenge the young lawyers and law students to answer the question: 'How might the practice of law be different in the future?'
Panelists led by Macpherson Kelley managing director Damian Paul, chief operating officer Rob Patterson and intellectual property principal Belinda Sigismundi, assessed each team's ideas for commerciality, as well as the innovation and real-world application behind the ideas.
"Feedback from all participants has been really positive and the results from the collaborative teams impressive", said Mr Paul.
"Now, as a firm, we are investigating how we back and implement the winning idea."
The winning team received $5,000 for their efforts. It was made up of Macpherson Kelley associate Richard Suthers, lawyer Alexandra Doddridge, and University of Melbourne students Felix Lee and Yuriy Netrusov.
Their creative solutions in dealing with the peaks and troughs of legal work, office real estate and relationships with start-ups won them the sought-after prize.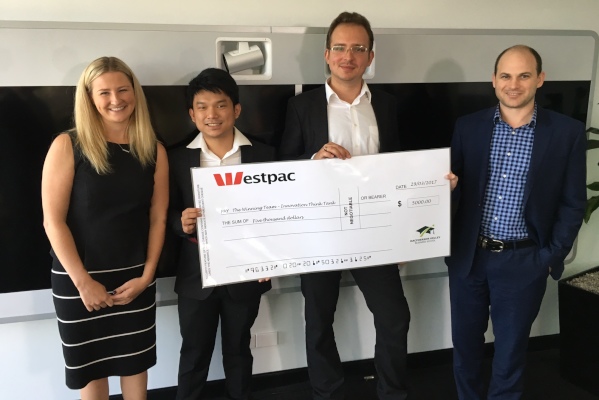 Pictured left to right: Lawyer Alexandra Doddridge, University of Melbourne students Felix Lee and Yuriy Netrusov, and senior associate Richard Suthers.