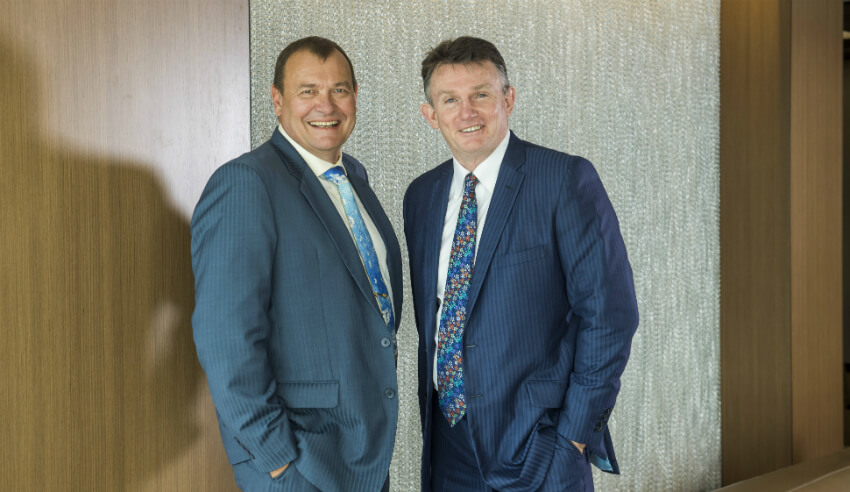 One commercial Australian law firm has diversified its offering as part owner of a non-legal governance consultancy outfit.
Following years of client demand, HopgoodGanim has announced that a non-legal consultancy firm, Effective Governance, it has invested in will join their Brisbane office from 3 July.
Managing partner Bruce Humphrys explained that the investment in Effective Governance was a strategic decision for HopgoodGanim. The law firm has chosen not to disclose the amount of money put towards the consultancy company. 
"Our new multidisciplinary service offering now allows us to offer our clients a classically complimentary suite of services to enhance the legal solutions we already provide," Mr Humphrys said.
According to a statement released by HopgoodGanim, the diversification of its interests beyond a traditional legal offering will be built on corporate legal and regulatory advice which the law firm has always provided.
The governance advisory firm, however, will now provide clients with additional non-legal solutions ranging from board and governance reviews.
Mr Humphrys said the diversification will provide extra depth and breadth of service to the firm's client base.
"This announcement is the first time our firm has publicly promoted a non-legal advisory service offering, and we are proud of our relationship with Effective Governance and confident moving forward," he said.
Staff from Effective Governance will move into the HopgoodGanim Brisbane office next month. While the consultants share the same space as the law firm, it will continue to operate as an independent business.
HopgoodGanim has a separate office in Western Australia but services clients in Australia and internationally.
James Beck, the managing director of the governance consultancy, said the collaboration reflected a broader trend in law. He suggested that there has been a resurgence of multidisciplinary practice firms which offer both legal and consulting services to clients.
"While some law firms promote they offer governance services, it's often with a legal and compliance lens. Our offer provides a greater depth of analysis as we assist our clients to implement governance effectively, to add value and enhance the organisation's bottom line," Mr Beck said.
"We are pleased to join our capabilities with such a well-respected legal brand as HopgoodGanim," he added.
The announcement caps off what the law firm claims to have been a "positive financial year for HopgoodGanim", and follows news of a merger with Perth firm Hunt & Humphry last month.