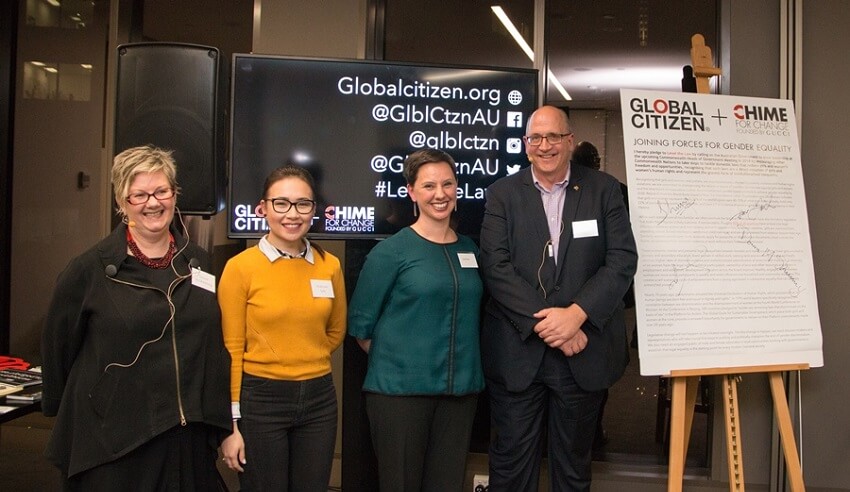 Arnold Bloch Leibler has hosted the Australian launch of a gender equality program with star power behind it.
On 27 June, Arnold Bloch Leibler played host to social organisation Global Citizen for the Australian launch of Level the Law, a campaign that aims to reform or repeal laws that discriminate against girls and women.
The event was held in conjunction with Gucci's women's advocacy program Chime for Change, which was co-founded by Beyoncé and Salma Hayek.
The Australian launch of Level the Law was organised ahead of next year's Commonwealth Heads of Government Meeting, with the intention of encouraging Australian leaders to address laws that limit women's social and economic prospects.
Sky News anchor Jacinta Tynan was the MC, and the guests heard from a panel comprising Arnold Bloch Leibler senior associate Bridgid Cowling, International Women's Development Agency program director Donna McSkimming, Australian ambassador to the World Innovation Summit for Education Shabnam Safa, and Developing World Technologies executive chairman David Turik.
Approximately 80 guests attended the launch.
Pictured L-R: Donna McSkimming, Shabnam Safa, Bridgid Cowling and David Turik at the Level the Law launch.