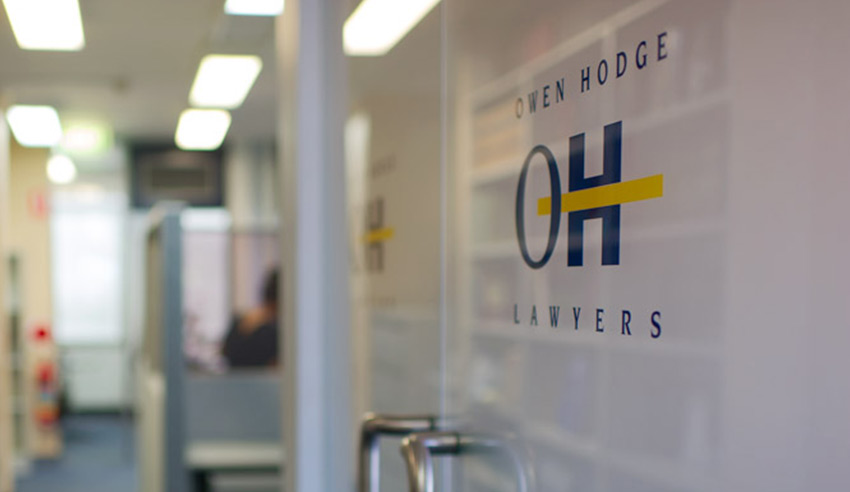 A suburban law firm has launched a new office in Sydney's south-west as part of a strategy that it says brings legal services to a residential area whose population will boom in the next 20 years.
Owen Hodge Lawyers has opened the doors of its new office in Oran Park, a newly developed residential and commercial hub in Sydney's south-west corridor.
The suburban firm, which has provided legal services to St George and Sutherland communities since 1951, said that its decision to expand to the new location intended to follow an anticipated population boom area. The Camden local government predicts that Oran Park's residents will reach more than 220,000 people by 2036.
"The Oran Park office will build on the expert quality legal services offered by Owen Hodge Lawyers at its existing Hurstville and Sydney CBD offices and will include estate planning, family law, criminal, civil and commercial litigation, wills and estates, elder law, mortgages, leases and business transactions," a statement from the firm said.
Local Camden lawyer Kristy Hatcher (pictured) has been picked to lead the new office. The experienced practitioner, who is in the process of obtaining her Master of Laws in Applied Laws, said that she was glad to be able to make legal services more accessible to her community.
"It's not unusual for [people] in Camden and its surrounds to have to travel to Campbelltown or even the Sydney CBD to access legal services. I'm thrilled to be able to work in my local community, making these important legal services more accessible," Ms Hatcher said.
Ms Hatcher is a graduate of the Western Sydney University, where she obtained her law degree. In 2005 she was admitted to practise as a lawyer in NSW.
The firm's managing partner Rolf Howard said that the firm's growth would be part of a proud business history servicing greater Sydney.
"As the fastest growing region in NSW, our expansion to Sydney's south-west is a natural next step," Mr Howard said.

"Our goal at Owen Hodge Lawyers is to ensure that competitively priced and high-quality legal services are accessible to everyone which makes servicing growing communities a top priority."