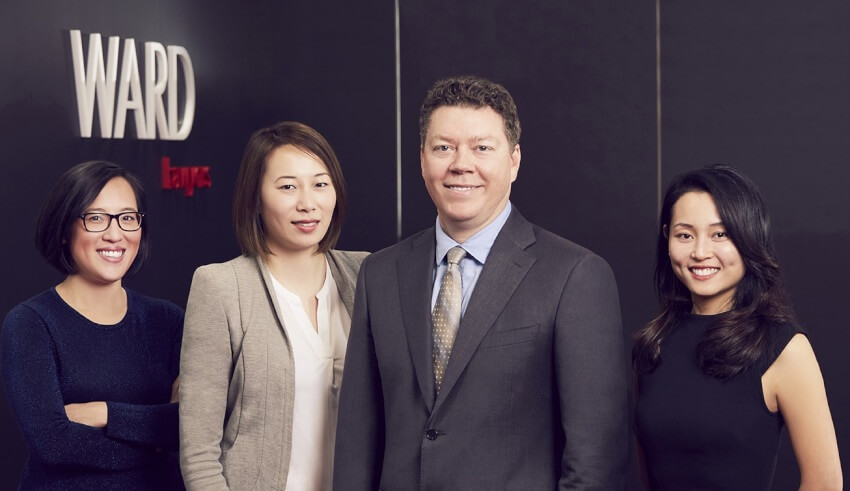 WARD Lawyers has revealed it has appointed a new property development team.
The Melbourne boutique law firm has announced Amber Li is appointed as a principal within the team, while Jiun Carlisle has been appointed as a senior associate and Abigail Chou as a senior paralegal.
The trio have joined WARD Lawyers from Moray & Agnew, where they previously worked with WARD Lawyers director and head of planning and development, Scott Stewart.
"Our appointment of Amber, Jiun and Abigail reinforces our desire to have a serious presence in the property development sector within Australia," Mr Stewart said.
"They will complement our existing planning practice, and they add much strength to our offering in projects and property development.
"Our entire team is looking forward to working with them; and I welcome the opportunity to do so again."
Ms Li, Ms Carlisle and Ms Chou each bring significant experience in advising on both residential and commercial property matters.
"We are delighted that Amber, Jiun and Abigail are joining our company," WARD Lawyers managing director Philip Gleed said.
"Their appointment advances our board's strategy to deepen our existing service offering in projects and property development to our clients.
"Their engagement is also a strong endorsement of our overall strategic plan to position WARD Lawyers as a pre-eminent second-generation boutique law firm."
Commenting on her new role, Ms Li said: "It is a very exciting time for Jiun, Abigail and myself to be joining WARD Lawyers. We believe that our combined expertise in property development and projects will complement the existing service offerings and help grow the firm. Each of us are looking forward to working with Scott Stewart again".
"WARD Lawyers provides our clients with the added advantage of strong skills in planning as well as corporate, structuring and finance that will meet their needs on their developments and projects. In addition, our clients will also have access to lawyers with strong skills in employment law and property litigation.
"With the available opportunities and with the strong support of our clients and referrers, we can see a bright and rewarding future for ourselves at WARD Lawyers."
Pictured left to right: Jiun Carlisle, Abigail Chou, Scott Stewart and Amber Li