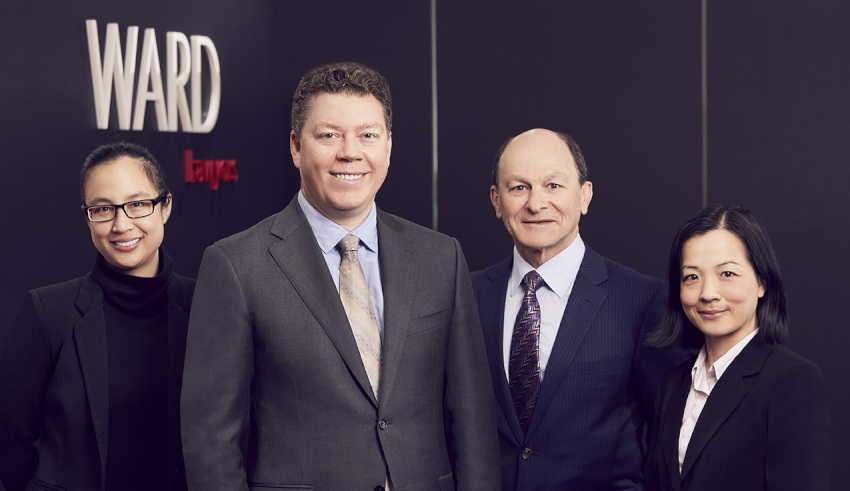 An Australian law firm has announced it has integrated a team of four into its service offering.
WARD Lawyers has revealed it has appointed a new property development team, comprising Joe Katz as a principal, Tam Chau as a senior associate, Jo Anne Kor as an associate and Sherry Chen as a law clerk.
The four new WARD Lawyers employees join from Katz Lawyers, which is based in Melbourne's South Yarra.
Together, they bring extensive experience to WARD Lawyers, having advised a broad range of clients on property development and project matters, as well as commercial and litigation matters.
In their new roles, the four-person team will work closely with director and head of planning and development Scott Stewart.
Commenting on his team's new roles at WARD Lawyers, Mr Katz said: "Tam, Jo Anne, Sherry and I are very excited to be joining WARD Lawyers. We believe that our combined expertise in property development, commercial and litigation work will complement their existing service offerings and help grow the company".
"Each of us are looking forward to working with Scott and other members of his team. WARD Lawyers provides our clients with the added advantage of strong skills in planning that will meet their needs on their developments and projects," he said.
"In addition, our clients will also have access to lawyers with strong skills in employment law and property litigation.
"With the added resources of the team at WARD Lawyers and with the ongoing support of our clients and referrers, we can see a bright and rewarding future for ourselves at WARD Lawyers."
Mr Stewart said he is delighted to welcome Mr Katz and his team to the fold.
"Our appointment of Joe, Tam, Jo Anne and Sherry follows the appointment of Amber Li, Jiun Carlisle and Abigail Chou into our planning and development team earlier this month," Mr Stewart said.
"We now have a 10-person team with high-level capability available to service the needs of our clients.
"These further appointments again reinforce our desire to have a serious presence in the property development sectors within Australia. We look forward to working with Joe and his team."