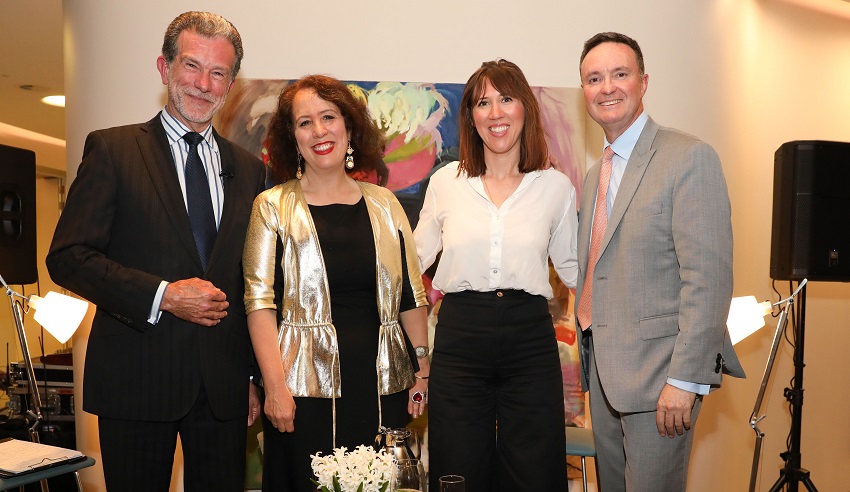 Clayton Utz has officially launched its new art partnership, featuring complementary works from two Australian painters.
Clayton Utz launched the art partnership at a cocktail event on 18 September, hosted by former ABC anchor Richard Morecroft. The program comprises biannual art exhibitions and an artist-in-residence program at the firm's Sydney office.
The inaugural exhibition features 37 works from renowned painter and Archibald Prize winner Wendy Sharpe, as well as 30 paintings from emerging artist Clara Adolphs, who was recently awarded the 2017 Eva Breuer Travelling Art Scholarship.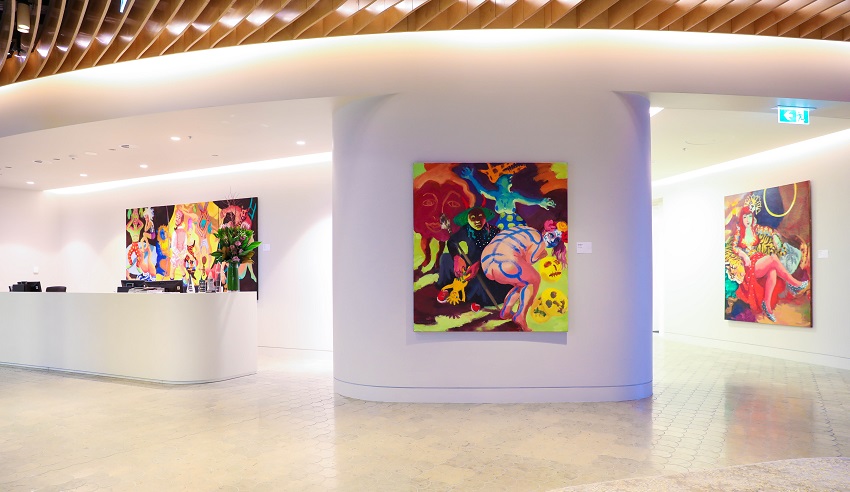 Pictured: Several of Wendy Sharpe's paintings on display at Clayton Utz Sydney
The exhibition covers two floors of Clayton Utz's Sydney office, showcasing two distinctly different styles of figurative painting. The artworks will remain in the office for six months, during which time Ms Adolphs will visit the space to work as the firm's artist in residence.
Clayton Utz deputy chief executive partner Bruce Cooper said the partnership will enable the firm to support the artistic community, as well as spark unique conversations among its people and clients.
"Art has incredible power to connect people through conversation, and we are already seeing this from the launch of The Clayton Utz Art Partnership," he said.
"It is generating conversations between us and our clients, deepening relationships with them beyond the day-to-day management of legal issues. We are offering our clients and employees a truly immersive cultural experience — through our artist-in-residence program and the various events we are scheduling during each exhibition period, we are opening up a rare opportunity to get up-close and personal with the featured artists and their artwork, to see them at work and to hear first-hand about what inspires their particular style."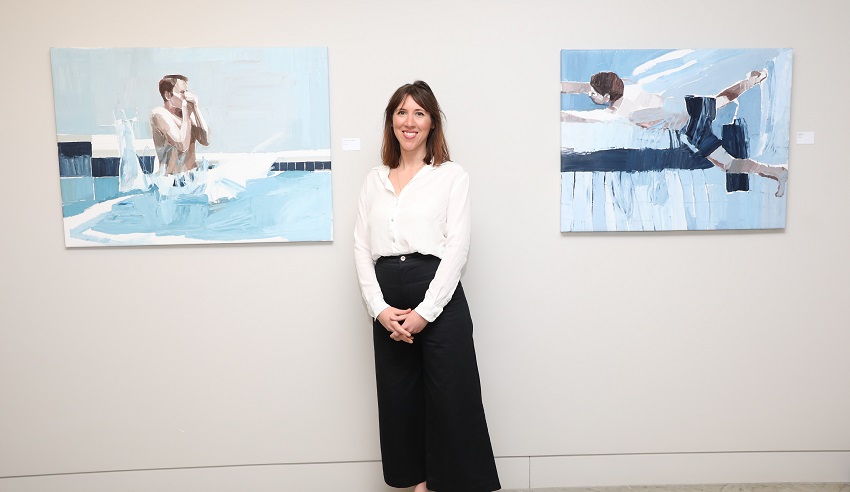 Pictured: Ms Adolphs with two of her paintings
Mr Cooper said the partnership is part of Clayton Utz's long-standing commitment to the arts in Australia.
"We are now into our second year of partnering with the Australian String Quartet and the 10th year of our prominent Clayton Utz Art Award, which offers a $10,000 annual prize for artists with a strong connection to Queensland," he said.
"The Clayton Utz Arts Partnership is another way for us to nurture Australian talent and we are hoping to grow and expand this program to our other offices."
Pictured top, L-R: Richard Morecroft, Wendy Sharpe, Clara Adolphs and Bruce Cooper