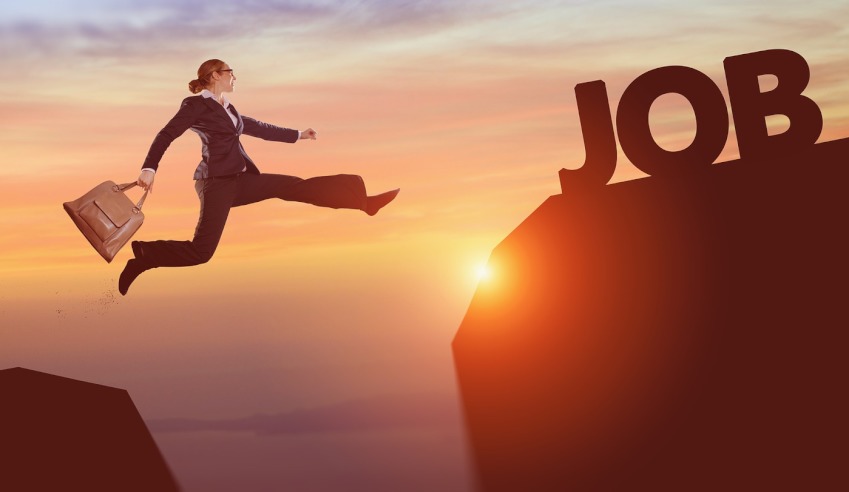 A principal at an Australian law firm has shared how her employer supported her to stay on her career path after having a child.
Catherine Brooks (pictured) is a principal specialising in workplace relations at Melbourne-based law firm Moores.
Ms Brooks said she was teary when she told the other principals at the firm about her pregnancy, as she was worried that, like many other women, she would miss out on future leadership opportunities.
However, the response was unexpected.
"One of the principals said something to me which has stuck with me every day: 'Catherine, you're not dying, you're having a baby, you're still a leader, you won't lose out on opportunities'," Ms Brooks told Lawyers Weekly.
With the support of her firm, she was able to stay in touch with her team while on parental leave and transition into an effective flexible working model when she returned.
"It's called 'parental leave' but you never actually leave – like [Facebook chief operating officer] Sheryl Sandberg says, you need to lean in, not out," Ms Brooks said.
"The principals at Moores never considered me gone, so this encouraged me to lean in. I visited the team at least fortnightly, remained available to discuss matters when I could, participated in management discussions and kept in touch with our best clients.
"This was never a burden, but rather a commitment to my career and the future of the firm and our client relationships. Being welcomed every time into the office, even if my bub was grumpy or needed a nappy change, meant the world to me."
Flexible working means more than just going part-time. Ms Brooks said her work arrangements have adapted along with her changing needs, through a process of trial and error.
"Transitioning back is key," she said.
"At first I worked for a few hours in the morning in the office, went home to breastfeed and worked from home the rest of the time. I am now back three-and-a-half days and work three days in the office. I look forward to transitioning up when it's right for me personally and the operational requirements of the firm.
"Making mistakes and trialling different flexible work options is okay. I tried half-days, I tried splitting the days over a week, I tried working from home, I tried all sorts of things. Some things didn't work. Some things did.
"Trial and error is all part of learning how to adjust and work flexibly. Learning how to have those honest but tough discussions with colleagues was important and [is] still something I have to work on."
Beyond simply adjusting her hours, Ms Brooks said Moores also accommodated needs such as breastfeeding to support her return to work.
"Breastfeeding women can multitask. In a bid to make sure that I didn't miss out on key strategic discussions, the principals at Moores invited me to attend each and every leadership meeting with bub in tow if I wanted or needed," she said.
"At one point, I exited a principals meeting to breastfeed and one of the other principals came and got me and said: 'We value your contribution to this discussion. If you're comfortable to do so, you can breastfeed in the room with us'.
"I cannot tell you the confidence this gave me to continue to do my thing as both a leader and mother. Bub was fine, principals were fine, life marched on.
"When I returned to doing full days, the firm also set up a spot in the first aid room for me to express. I could continue to take calls or check email and comfortably express without feeling pressured to 'get back to work'. This meant that I didn't miss out on lunch or coffee catch-ups with colleagues, which is crucial internal networking that shouldn't be skipped (but mothers often don't get the opportunity to prioritise)."
Ms Brooks said the firm's emphasis on flexible working for both male and female lawyers is helping to shift attitudes towards parenting arrangements.
"A number of male principals work flexibly, some to enable them to parent, some for other non-parenting related reasons," she said.
"Because of this, one junior male lawyer told me that he'd never considered being a stay-at-home parent before but would now consider this an option for when he had children. His wife is a female lawyer at another firm.
"This fundamental shift in thinking cannot be understated. We need both genders to commit to flexible work to enable an increase in female workforce participation, which will massively increase productivity for our economy.
"We, as employers, are in an incredibly powerful position to make someone's life easier or more difficult. We need to choose what we want to be known for, what type of people we want in our fold, what kind of support we are prepared to show each other.
"There are too many sad stories from mostly female lawyers who were not treated as well as I have been. Those lawyers either suffer at the hands of the firm, with a negative impact on their health and wellbeing and that of their family, or leave the law and our industry.
"This is to our collective detriment and loss. We need to do better. We will be rewarded when we do better."
Holding Redlich, an Australian law firm with offices along the east coast, recently announced a suite of new flexible working and gender equality initiatives.
Lawyers from around the country celebrated the achievements of the profession's leading women at the Women in Law Awards last Friday.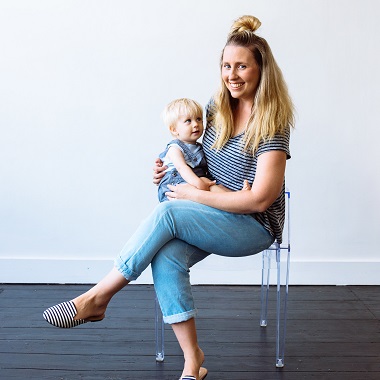 Pictured: Moores principal Catherine Brooks with her son Remington
Photo by Stefani Driscoll Photography