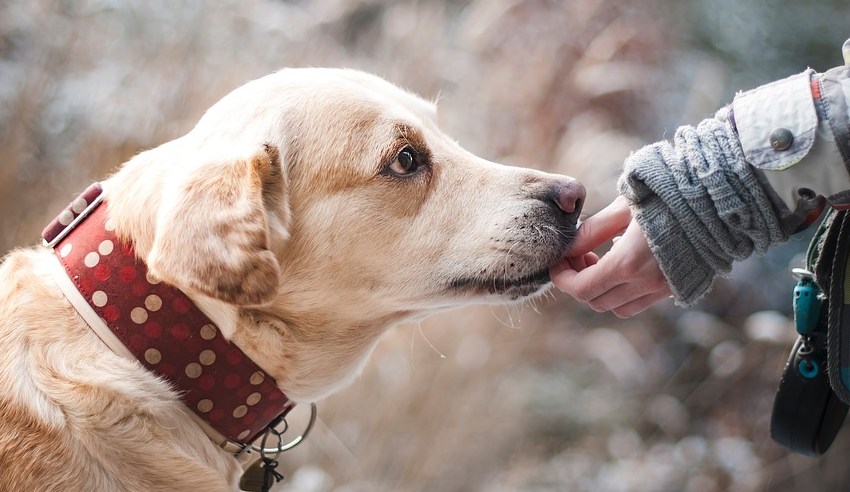 Animal lawyers are dedicated to animal rights protection and advocacy, often with little or no financial reward, writes Tom Lodewyke.
Despite the cuteness of those whose interests they represent, the work of animal lawyers is anything but warm and fuzzy. Practitioners in this unique area often deal with serious cases of animal cruelty and abuse, both on a domestic and a corporate level.
However, they often do so without compensation, as many law firms do not cover animal law. Instead, the work is shouldered by not-for-profits and community legal centres, which rely primarily on volunteers and donations.
Here, Lawyers Weekly talks to some of these passionate animal rights advocates about what they do and what drives them.
Passion for justice
A range of organisations are involved in animal law, from the national RSPCA (Royal Society for the Prevention of Cruelty to Animals) right down to small community legal centres like the Animal Defenders Office (ADO). Based in the ACT, the ADO takes cases from around the country. It was accredited as a community legal centre earlier this year, which provided official recognition of the value of its work.
The ADO provides free legal advice and representation, often for people interested in protecting domestic animals and animals kept by breeders. The centre also acts to protect wildlife and promotes legislative changes to better protect all sorts of animals.
However, executive director Tara Ward says the volunteer organisation still struggles with resourcing.
"The big difference between us and all the other community legal centres is that we don't get any government funding," Ms Ward says.
"I think we're still at the coalface, the avant-garde, whatever you want to call it, where the idea of funding lawyers to represent or provide advice about the law and how it affects animals is just not recognised as something needing government funding or that should be funded by the government, which will be a problem for us going forward."
Lawyers for Animals (LFA), a not-for profit group based in Victoria, experiences similar issues. LFA president Nichola Donovan describes the organisation as an "animal law think tank", as it does not have indemnity insurance and is not a law firm. While much of the organisation's work involves law reform advocacy, it has also partnered with the Fitzroy Legal Service in Melbourne to run the Animal Law Clinic, providing free legal advice on Wednesday evenings.
Ms Donovan says a lot of the Animal Law Clinic's work involves dispute resolution advice.
"I would say the majority of it winds up being the very basic level of litigation – that is, counsel, prosecutions of people with domestic animals – but there's also a lot of animal ownership disputes," she says.
"This is a really vexed question, where animals are still in law considered property and so therefore they're not dealt with, for example, by the Family Law Act. Yet when relationships break down, people don't really consider their animals as property, they consider them as partly akin to a child, so there can be big difficulties with relationship breakdowns."
While many lawyers are passionate about animal rights issues, few law firms find that it is viable to offer animal law services. This leaves the cause up to volunteers, of which only a handful are fortunate enough to be able to commit full-time.
Dr Malcolm Caulfield, the principal solicitor of non-profit community legal centre The Animal Law Institute, says that although most law firms aren't able to offer full animal law services, some make significant pro bono contributions.
"[Law firms] have to make some money, and it's not an area, once you're away from the commercial interests, where you're going to make any money, really," he says.
"Allens in Sydney has been very positive in that regard. For example, one of our volunteers, Amanda Richman, who is a very senior lawyer at Allens, has negotiated with the firm to allow her to work one day a week for us, which I think is excellent, and that illustrates how firms can make a positive response."
Shaping the future
Animal law organisations devote significant time and effort to preparing submissions for government inquiries and law reform initiatives.
Dr Jed Goodfellow, senior policy adviser at RSPCA Australia, believes there will be significant changes to animal welfare law over the coming decades, on the back of growing public support. At the core of the issue, however, is the legal consideration of animal interests as less important than human interests.
"We will be seeing an expressed recognition of animal sentience in our Animal Welfare Act," Dr Goodfellow says.
"Why that's significant is that it seeks to establish the ethical basis … upon which animals matter, their interests matter. Some people will say that's merely a symbolic recognition, but we know in law that symbolism, particularly when it's listed in the objects clauses of legislation, can have an impact on the way the legislation is interpreted and applied."
Ms Donovan says animals should be treated like humans who need legal guardianship.
"We would like for [animals] to be defined as legal entities and then treated very much like humans who are unable to advocate for themselves: the intellectually impaired or the mentally impaired, people who are given legal guardians to look after their interests," she says.
"We would like to see animals given legal guardianship or allowed to have legal guardians in instances where they need it."
Dr Goodfellow also calls for the establishment of an independent federal body to govern animal welfare.
"I'm very hopeful that we're going to see some major reforms with respect to the way animal welfare is governed, and that would include the establishment of some form of independent statutory body at the federal level to oversee the development of animal welfare standards in particular," Dr Goodfellow says.
"That [could] take the form of an independent office of animal welfare, which is proposed by Labor and the Greens, or the Productivity Commission recommended the establishment of an Australian commission for animal welfare just recently in its report on the regulation of Australian agriculture, so I certainly think we'll see a body of that nature develop at the federal level in the foreseeable future.
"I would also hope that we'll see far more investment by state and federal governments over the course of the next [decade], so we see the state coming on board and playing its role in ensuring that the legislation is enforced and that animal industries are treating animals to acceptable welfare standards."
People power
While animal rights advocacy can often feel like an uphill battle, Dr Goodfellow says the growing public interest in the issue will influence politicians. This includes growing interest from young people, who will form the next generation of animal lawyers.
"I think we're on the precipice of something fairly significant happening, by virtue of how interested particularly younger generations are in the issue," Dr Goodfellow says.
"To be honest, there's not a lot of paid positions, but that doesn't mean someone who's committed to the area can't find a paid position eventually.
"More and more positions are popping up as the field grows, and as public concern for animal welfare grows, there will be more organisations, governments investing in the area, and lawyers will be part of that."
Dr Caulfield notes that the Animal Law Institute's annual moot competition is recognised as one of the highest quality moots in Australia, and attracts law students from all around the country.
"I love coming [to the moot] because it puts me in touch with all these younger people ... I think that's where [change in animal welfare] is really going to come from," he says.
"There's a huge amount of interest at the student level, and it really gives you a lift being involved with them."
Ms Ward also holds hope for the future, and draws a comparison between animal law and environmental law in terms of the importance of public support.
"We see ourselves as [being] where environmental lawyers were 25 or 30 years ago," she says.
"People then were saying: 'You want to protect what? What has interests, the environment? Are you kidding?'.
"We're where they were 25 or 30 years ago, but hopefully in not too long a period of time [animal welfare] will be more the norm."