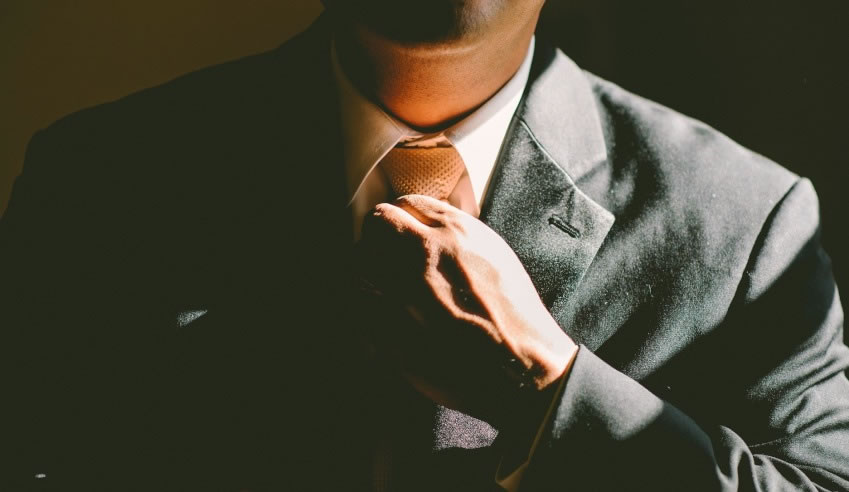 The new leader of a mid-tier Australian firm has shared his insights on leadership and legal practice.
Nick Crennan (pictured) joined the construction and engineering team at Colin Biggers & Paisley in 1988. He became a partner in 1999 and deputy managing partner in 2016, a role intended to foster a smooth leadership transition.
He took over from Dunstan de Souza as managing partner on 1 October 2017, after nearly 30 years with the firm.
However, Mr Crennan told Lawyers Weekly that long tenures like his are not uncommon at CBP.
"I was really looking forward to getting involved in litigation," he said.
"That was the first attraction, and Colin Biggers & Paisley was back then, as it is now, a big name in building and construction.
"[The firm] had some great expertise then, and they still do. Most of the people who employed me are still here. They're senior partners and they still have very active practices."
The Sydney-based firm has achieved significant growth in the last 30 years, including expanding into Brisbane and Melbourne and broadening its offering.
From an initial focus on property, construction and insurance law, CBP has branched out to cover areas including planning and environment, restructuring and insolvency, banking and finance, commercial and corporate, dispute resolution, employment, work health and safety, and intellectual property.
Client engagement has also changed a lot since Mr Crennan started his career.
"It used to be a very static relationship and lawyers, I don't think, were terribly good service providers, in the sense that they tended to dictate to their clients what they should do," he said.
"Now there's a much more engaged process. Clients expect you to understand their businesses and, frankly, we enjoy doing that.
"We have a significant secondment program. A lot of our people are in our clients' offices working. A number of former employees are now very senior general counsel among our clients, and we get great feedback from them about what their needs are.
"They are much more sophisticated buyers of services now, and they take a careful look at where value can be generated from their legal advisers."
CBP has so far adapted significantly in response to changing client demands. Mr Crennan said the leadership transition process helped him shift his focus to the firm's longer-term future.
"The transition started about 16 months ago, when we went through the process of appointing the deputy managing partner, and I got to shadow the managing partner and see what he got up to, which was fascinating," he said.
"[As a practising lawyer] you have, I suppose, clear metrics. You can see how you're achieving, you get results, you get outcomes fairly directly from what you do.
"With managing, it's a lot more long-term. The investments you make and decisions you make don't give immediate results. There's a lot of guidance … [and] a lot of strategic thought.
"You have to make time for yourself to actually step back and think, because there's an enormous amount of activity going on. Everybody wants to talk to you."
Mr Crennan said he intends to maintain the firm's somewhat informal leadership style, which values authenticity.
"The practice has always had a method of leadership which involves conversations," he said.
"We're not heavy on structures. We don't have a lot of systems and committees. We do have a significant management resource and we spend a lot of time talking with each other.
"We don't do annual reviews. We talk to each other every three months, so I'll be talking to each of my partners every three months about their aspirations and how things are going. It's a very effective way of staying in touch with people and doing those things that you hope to do when you try to influence people."
This leadership style can be partly attributed to CBP's roots as a small firm, although Mr Crennan said it has also adapted as it has grown in size.
"I think we've kept the good things of the small firm ethos, that level of personal engagement and informality," he said.
"We've probably left behind some of the things that hold law firms back. We've got significant investment in our support people, we've got very high-quality recruitment activity and we've got high aspirations, which I think you can't really have when you're just a small firm."
One of his biggest projects as managing partner is a $20-million IT upgrade, which the firm will undertake over the next three years as it invests in cloud-based systems to develop a more flexible and collaborative workforce.
Mr Crennan's key goals also include continuing to increase the firm's diversity, getting closer to clients and focusing on the CBP Foundation, the firm's Responsible Business arm.
CBP has not yet named a new deputy managing partner, but Mr Crennan said he will take his time to identify and develop the firm's next leader.
Ultimately, he said, he will be happy to retire a one-firm man.
"I am constantly amazed by people who join the firm and say how good it is here compared to where they've come from," he said.
"So although I haven't had the opportunity to work in other law firms, I've been very lucky to work in one that has that feature to it."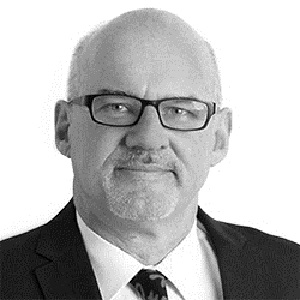 Pictured: Nick Crennan