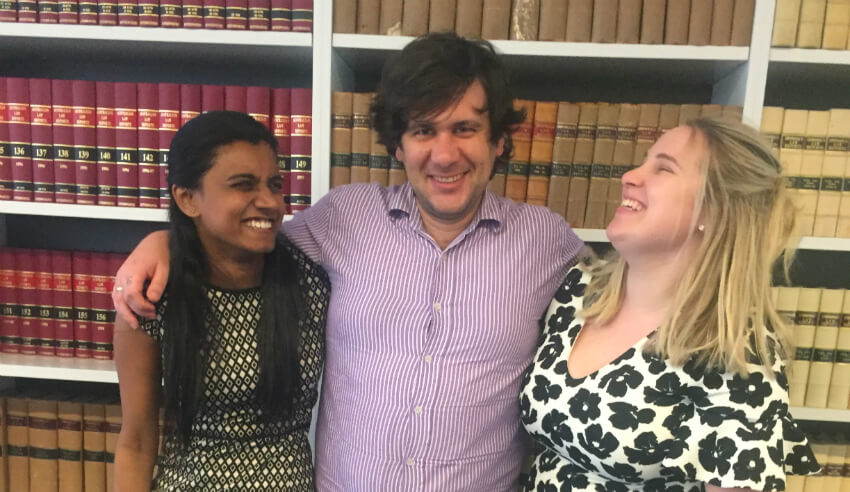 Staff at Holding Redlich have participated in Frocktober, donating thousands of dollars for research into ovarian cancer.
Over $5,000 has been raised as part of Holding Redlich's month-long fundraiser for ovarian cancer research, Frocktober. This is the third year the firm participated in the annual initiative supporting the work of the Ovarian Cancer Research Fund.
Staff from the national firm donned dresses, colourful socks and ties as part of the fundraiser. Total monies raised were collected from a series of themed morning teas and raffle draws.
Holding Redlich's first year lawyers also organised a bidding war over designer dresses, conducted via silent auction.
Partner Bree Knoester oversaw the firm's Frocktober activities said she was thrilled by commitment the firm to the cause.
"Several staff members have seen the impact ovarian cancer has had on their friends or family members," Ms Knoester said.
"We were eager to help support the wonderful research efforts that are underway via a concerted month-long fundraising effort."