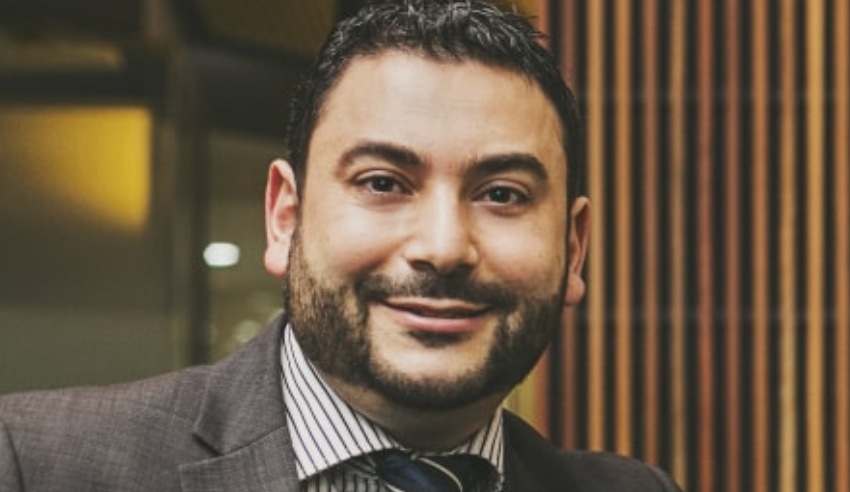 The principal partner at an Adelaide-based boutique firm has revealed how their approach to client service has helped them build a foundation for long-term success.
Commercial & Legal is a specialist property law firm based in Adelaide. The firm was a finalist for Property Team of the Year at the Lawyers Weekly Australian Law Awards in 2016, and recently took out Best SA/NT Law Firm at the NAB Professional Services Awards 2017.
Principal partner Elias Farah (pictured above) told Lawyers Weekly that recent pressure on price and service for South Australian real estate agents and developers has had flow-on effects for property lawyers.
"[In] the SA property market, I suppose in professional services, in particular, we've got a challenge at the moment with provision of quality service," Mr Farah said.
"If you're a real estate agent, the pressure is to deliver a fantastic service at a very competitive fee, probably the most competitive I've seen it in 16 years. If you're in construction, quality building and development is one thing but the service of how you deliver that on time is sort of tight, and that translates through to contracts in terms of sunset dates and damages for being late.
"And from our perspective in property law, we're finding the same thing. It's a domino effect, so the clients expect the same things of us. When we deal with those service providers, agents and builders and developers, they have the same expectation of us that their clients have of them."
Mr Farah said Commercial & Legal has met this demand with a commitment to personal client service and communication.  
"We've got a very personal approach with the way we do our work," he said.
"In a way we're fortunate that we're a firm of roughly 30 people, so we still have the ability to be very personable with our approach.
"The challenge for us that is you can't just do it at the partner level, it has to be at every single level in the office. Part of our values from when we started some eight years ago is to provide that very personable, value-add approach with the work.
"We have regular internal CPDs and there's a lot of mentoring that we do internally to make people think in that manner and approach their work in that manner."
However, this approach can be time-consuming for lawyers and Mr Farah said it is important that his lawyers take time to communicate to clients the value they provide.
"It's quicker and easier for you to get through your day going file by file, just getting the job done, but the challenge is that clients don't see the value that you [create] in your day," he said.
"So when you deal with an issue on their behalf, if you don't take the time to pick up the phone to explain the issue at hand and how you're addressing it for them and how you're doing that effectively… they don't get to see that picture.
"A one-minute conversation becomes a two-minute conversation. An email becomes an email and a phone call, or an email becomes a meeting, and you can't always charge and recover for that, but beyond that we're traditionally quite busy, so trying to just find the time in your day to spend an extra five minutes on a file and avoid the temptation just to get to the next job, that is something that we regularly work on internally as well."
Mr Farah said it is important to deliver quality service to all clients, from hotel developers right down to individuals with conveyancing matters.
"A lot of the work that we pick up is not because a job hasn't been done properly by somebody else, it's because the clients don't feel that there's adequate communication or they're not getting anything extra, they're not getting anything special, so that's where we've seen a bit of a gap in our market," he said.
"You have to provide a little service, not just for your client who's paying you tens of thousands but for the client who's paying you under a thousand as well."
Commercial & Legal recruited four new lawyers in late 2017. Mr Farah said the firm created seven new roles over the year, with a view to giving each lawyer time to deliver quality service and grow the firm's client base for the long term.
"Last year was a big focus for us and we put on seven new roles in 2017, and a big part of that was not because we necessarily had that work waiting to be done, it's about making sure that everyone's got enough capacity in their day to provide that value-add, and I'm sure the benefits will come for our future," he said.
Pictured above: Commercial & Legal partner Elias Farah