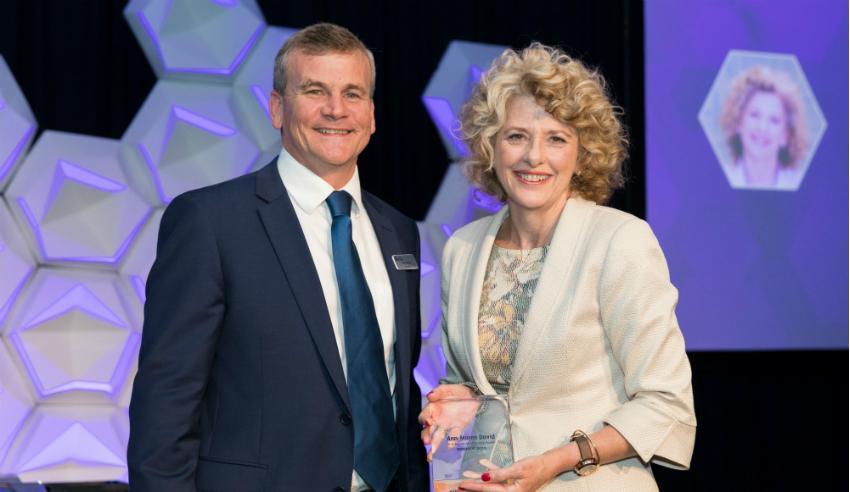 Anne-Maree David has been recognised by the Queensland Law Society for outstanding professional contributions over 30 years in practice.
Anne-Maree David has been named as the recipient of an annual award, named in honour of Queensland female practitioner, Agnes McWhinney.
An executive director of College of Law Queensland, Ms David has spent three decades contributing to legal education agendas in Australia and abroad.  
"Ann-Maree has been involved in legal education for some time, even working for Queensland Law Society earlier in her career," Queensland Law Society president Ken Taylor said.
"We are proud to have Ann-Maree as a leader in our profession."
Mr Taylor presented the Agnes McWhinney Award to Ms David at a special awards ceremony in Brisbane this month.
Ms David serves as the the vice president of the Women Lawyers' Association of Queensland, president of Australian Women Lawyers and the director of the Australian Gender Equality Council.
Throughout her legal career, Ms David actively mentored and coached a number of junior lawyers and peers, which Mr Taylor said showed a devotion the ongoing professional development of others.
"She was actually responsible for implementing teleconference as a method of education when it was still a groundbreaking piece of technology," he added.
 
"All of our nominees are a tribute to not only women lawyers but the entire legal profession."