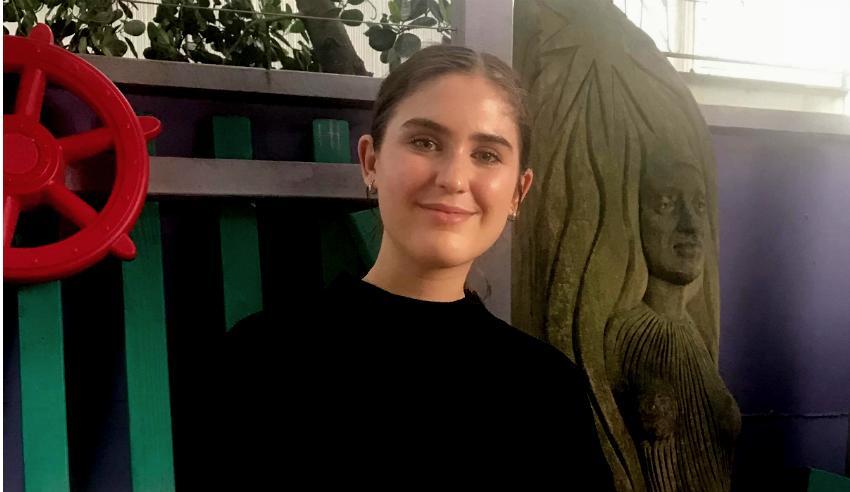 A Queensland law student has spoken about her motivation for volunteering with a local community legal centre and following in the footsteps of her late mother Toni Dick.
The time that Gabrielle Adams dedicates to volunteering at the Women's Legal Service Queensland (WLSQ) is in part driven by her interest in social justice and also a desire to follow the lead of her late mother, Toni Dick.
One of the first people to serve as a president of WLSQ, a service that provides free legal and social work to women experiencing domestic violence, Ms Dick tragically passed away when her daughter was only one year old.
"From when I was younger I felt like I always wanted to study law because my mum did law. So in the beginning it was that, oh my mum did law, so I want to do law", Ms Adams said.
Now a first year arts/law student at the University of Queensland, Ms Adams said that combined with her own passion for justice, her mother's involvement with the program was an important motivating factor in the hours she spends at the WLSQ as an administrative volunteer.
The opportunity to help out at the office was a way to understand and connect with her late mother, she added.
"I just think, I love to have this inside knowledge about what she was really about," Ms Adams said.
WLSQ CEO Angela Lynch said that the organisation was incredibly grateful for the contribution of volunteers like Ms Adams, whose assistance allowed solicitors to meet with more women in need of urgent assistance to protect their personal and family's safety.
She also noted that volunteering with WLSQ is made "as easy as possible", so that local family lawyers can attend evening legal advice drop-in sessions.
"There's a wonderful atmosphere on these nights. You're helping victims of violence you really wouldn't otherwise see as they can't afford a private lawyer," Ms Lynch said.  
"We also have remote volunteering options available for those a little further away, or who might have family and other commitments. There're lots of great easy options.
Each year the WLSQ assists victims of family and domestic violence, numbering approximately 11,000 women and more than 17,000 kids.
The group provides practical tools for women to help them through domestic violence situations and towards a safer future.
"We can always use more volunteers," Ms Lynch said.  
"We know lawyers are incredibly busy, but it really is so rewarding. If you've been thinking about giving it a go I'd strongly suggest getting in contact us at Women's Legal Service."
Ms Adams said her particular interest in assisting clients facing domestic violence began when she considered case studies on the topic during her legal studies.
"I became more passionate about it when I started doing legal studies. We started doing case studies about, domestic violence, actually in particular", Ms Adams said.
"You don't understand the prevalence of it. Just being here today, the number of phone calls I've got, just imagine the number of phone calls they're getting (motions to the WLSQ state-wide helpline room) and it's just in Queensland alone. It's crazy."
Pictured: Gabrielle Adams in the courtyard of the WLSQ stands beside a memorial statue erected in honour of her mother, Toni Dick.