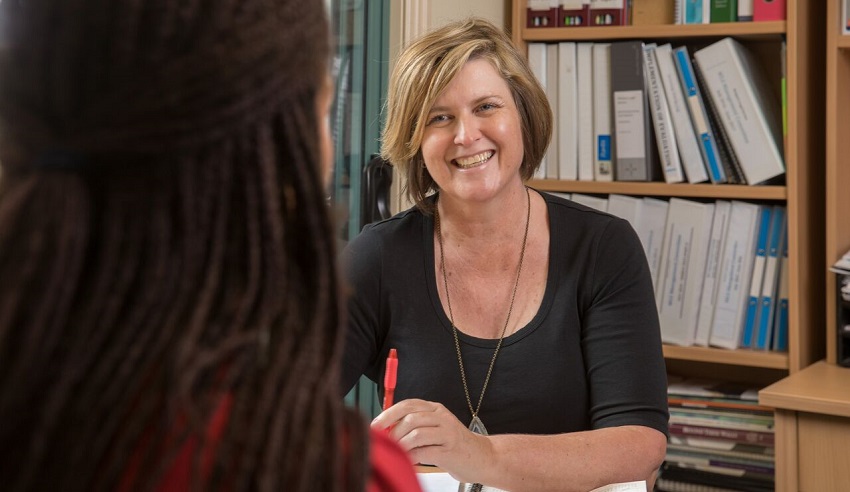 The winner of the Women in Law Excellence Award has opened up about her career and her strategy for the future.
Over 400 members of the legal community gathered on 20 October at the Sofitel Melbourne on Collins to celebrate the achievements of women in the profession.
While 20 awards were presented across many different sectors of the profession, Women's Legal Service Queensland (WLSQ) CEO Angela Lynch (pictured) received the highest score out of every entrant and took home the Women in Law Excellence Award.
Ms Lynch has spent 23 years at WLSQ, taking over as CEO earlier this year.
She has made significant changes since taking over the leadership of the organisation, including increasing its engagement with volunteers.
Ms Lynch said volunteers raised concerns with the appointment-based model of the organisation's night volunteering service, which led her to reinstate a drop-in model.
"We reinstated a drop-in service because we'd gone to an appointment service that hadn't worked out for our clients, [so we] reinstated the actual face-to-face and drop-in service, which our volunteers liked more," she said.
"They liked that engagement in a face-to-face way with clients, and also a prioritising and a bit of a triaging process at night time, which meant the most vulnerable women were being seen.
"It used to be first in, first served, while we explain to everybody now that we will see more urgent matters or people in more danger first.
"The volunteers have really appreciated that because you are then starting to prioritise quite vulnerable women, and women who have got real safety concerns."
Under Ms Lynch's leadership, WLSQ has also launched a financial literacy app called Penda for women escaping domestic violence.
"[Penda] provides really important legal and financial information for women because we know that domestic violence is the biggest driver behind women's homelessness in Australia, and also women's poverty," she said.
"Financial abuse is both a barrier to leaving a domestic violence relationship [and] a reason that women return.
"It's actually a really effective way of controlling women because if you haven't got access to any funds, you can imagine when you're thinking, 'How do I leave? How do I pay for food? How do I get a rental house? How do I do anything without money?', it just becomes this enormous barrier, and then when women do leave, the ongoing financial abuse can just drag them down to the point where they can return to the relationship.
"So it's really just recognising that, trying to give some really practical information to women about access to emergency payments, about gathering information as [well] as they can because women can often leave the relationship and not have any knowledge at all about their financial situation and the more information they have, the better position they're then able to get advice about that, both legal advice and financial advice."
Ms Lynch said WLSQ recently secured a government funding commitment for the next three years, but is working to increase its independence.
"About a third of our income is raised via means other than government funding," she said.
"For a community legal centre, that's a very high percentage and it's something that we are continuing to pursue. It certainly is part of our strategic plan to become as independent as we can from government."
An important part of Ms Lynch's long-term financial strategy for WLSQ is the implementation of a social enterprise, not unlike the Salvos Legal model.
"We are also continuing to look at a social enterprise as a way of trying to increase our ability to be as independent from government as possible and to increase independent funding," Ms Lynch said.
"It would be some sort of business that we would run [where] the profits would go back into the Women's Legal Service.
"Like Salvos Legal, that's a model that they have pursued really successfully. We would probably not be able to do it at a similar level, but it's certainly something that is attractive to us, and something that we could definitely, now that we've got a solid funding base, start to put some energy into thinking about how that is possible."
The World Health Organisation is running 16 days of activism against gender violence around the world from 25 November to 10 December 2017.
Ms Lynch spoke to Lawyers Weekly recently about the prevalence of domestic violence in Australia.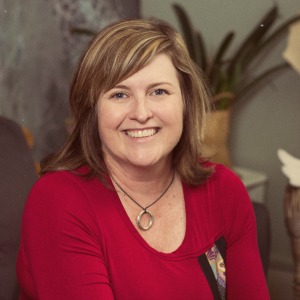 Pictured: Angela Lynch