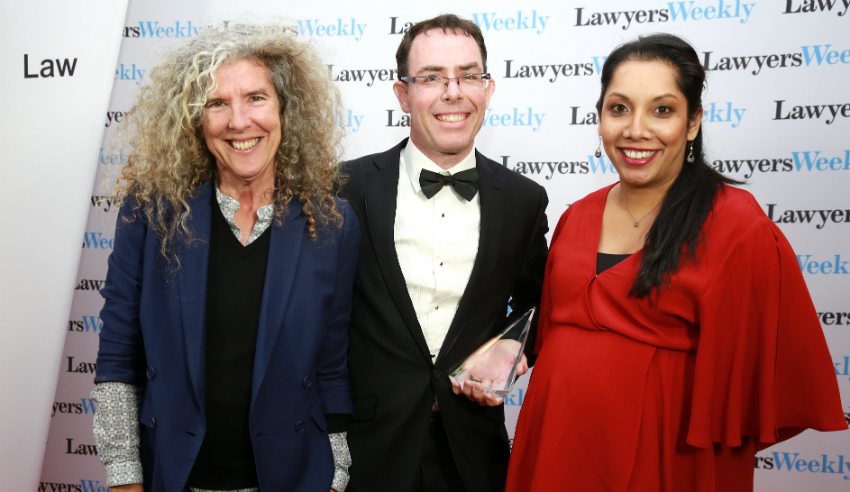 A successor has been named to replace the founder of 'profit for purpose' law firm Salvos Legal, which was crowned Boutique Law Firm of the Year in the Australian Law Awards 2017.
Luke Geary has announced that he will be departing the one-of-a-kind law firm after seven years in charge. In a statement released yesterday, the founder and managing partner of Salvos Legal said that he would be handing over the reins to Ross Lamb, who will assume the role of CEO. Mr Lamb is currently the chief financial officer for the Salvation Army Australia Eastern Territory.
It has been a big year for the award-winning boutique, which has expanded its unique business model – a humanitarian practice funded by 100 per cent of the profits generated by its national commercial practice – into Melbourne. Salvos' humanitarian practice originally operated two head offices in Brisbane and Sydney.
"We will soon celebrate a major milestone of some 20,000 free humanitarian cases for clients in need, who otherwise would not have been able to access a lawyer but for the firm's self-funding social enterprise model," Mr Geary said.
"This is such a spectacular achievement from the past seven years of operations and is testament to all who have worked with the firm throughout that time."
Last week, the firm also accepted a gong in the Lawyers Weekly Australian Law Awards for Boutique Firm of the Year.
Mr Geary will depart Salvos in November, when he takes up a new position at Mills Oakley in Brisbane. He will continue to serve as a non-executive director the boards of Salvos Legal and Salvos Legal Humanitarian.
Incoming CEO Mr Lamb has held a number of managerial positions for different law firms, including chief operating officer at DibbsBarker and general manager of Maurice Blackburn in NSW.
Colonel Geanette Seymour, the chairman of Salvos Legal, thanked Mr Geary for his commitment and passion to the social enterprise firm during his stewardship tenure.
"We commend Luke for the energy and effort of many years nurturing the firm from its beginnings to its current form. We are pleased he will be continuing his close association in his new role," Colonel Seymour said.
"Salvos Legal will continue its pioneering work with the same level of passion and dedication as we move forward. We are excited for what the future holds," she said.
In July, Salvos Legal announced the appointment of special counsel Stephen Etkind, an internationally recognised investment and financial services lawyer from Henry Davis York.