Boutique family practitioners slam A-G's proposal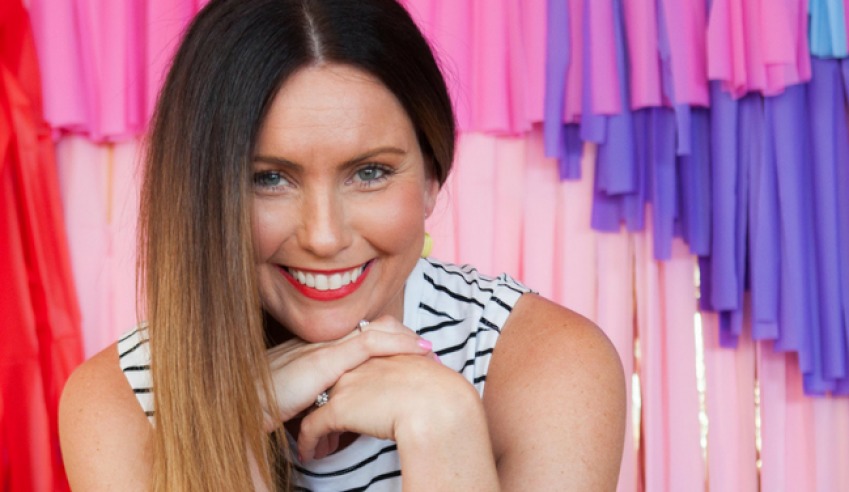 Family lawyers working at the coalface have reacted harshly to the federal government's proposal to merge the existing Family Court of Australia and Federal Circuit Court of Australia.
Boutique family practitioners are not welcoming of yesterday's announcement by Attorney-General Christian Porter to create an amalgamated Federal Circuit and Family Court of Australia, following on from the lukewarm response from national legal associations.
Brisbane Family Law Centre director Clarissa Rayward (pictured) questioned the timing of the announcement: "At a time when the Australian Law Reform Commission (ALRC) review is occurring, it seems premature to be making such a significant shift to the structure of the system without the outcomes of that review."
"The Attorney-General is relying on stats that say, for example, that the rate of clearance in family courts is slower than the Federal Circuit Court, but that's like comparing apples and oranges, as matters for at-risk children and families cannot be resolved in days," she explained.
"They go on for weeks, whereas the circuit courts were established to deal with matters that aren't as complex. You can't compare the two."
Hetherington Family Law principal Jennifer Hetherington agreed, noting that while the family court system needs restructuring, the timing isn't conducive to such change.
"I do wish the government had waited until the ALRC's inquiry was completed, because we need comprehensive change, not tinkering with the complex processes involved in family law today," she said.
Divorce Done Differently founding director Shelby Timmins noted that any proposed changes needed to be done from a holistic perspective, and not simply a legal one.
"Streamlining the family and federal circuit court systems is unlikely to fix the underlying challenges faced by people who are separating," she argued.
"When relationships break down, we need to look at what keeps people up at night."
CJ Legal principal Clare Jobson took a similar stance, saying the profession needs to see further details of the proposal and how it will actually help families.
"They are spending $4 million to merge the two courts under the guise of 'streamlining matters', with no discussion about how that funding will be used to assist with the current backlog," she submitted.
"The current courts as they are struggle because they are under-resourced."
The level of funding and resourcing is a sticking point for those in boutique family practices, with Ms Rayward arguing underfunding contributes significantly to issues currently being faced.
"If we step back and look at the impact of ongoing cuts to legal aid, community legal centres and all services that relate to family systems in Australia, we could see why the delays are occurring," she argued.
"If we were to fund those services properly, many of the delays and costs to taxpayers will be alleviated."
O'Farrell Robertson McMahon Lawyers director Marika McMahon flagged concerns about the funding in regional areas that rely on the Federal Circuit Court: "It will be vital for regional areas like [Bendigo] for the new combined court to continue to adequately resource circuits, which are an incredibly efficient way of resolving family law cases," she said.
She did muse, however, that the changes proposed may be "wallpapering over the cracks".
"While it is pretty inefficient to have two separate courts dealing with family law, it is probably simplistic to think that the Family Court is slower, and things will speed up by the combination of both courts," she said.
Family lawyers are also worried about how the suggested amendments to the appeals system will affect different parties.
"It is deeply concerning to get rid of appeals courts, as the jurisdiction deals with complex parenting issues which are significantly different to what federal courts deal with, and it would be concerning if there were not specialist family law-trained judges dealing with appeals which would put Australian children and families at risk," said Ms Rayward.
Ms Hetherington supported this, saying the Attorney-General's proposal would "effectively scrap" the Family Court's appeals division, sending family litigants to the federal courts for appeals, which could have "wide-ranging consequences" such as longer delays and higher costs.
"If a Federal Court hears appeals then we have to ask what family law experience do they have to be able to substitute a new decision? Will they be able to make those decisions?" she pondered.
"If this reported change happens, then potentially more matters overturned on appeal could get sent back for retrial. This would inevitably cause more delays, uncertainty and more costs, both to the parties and the taxpayer."
The federal government will undergo a consultation period with the judiciary, legal profession and other relevant stakeholders, before introducing legislation in the Spring Parliamentary sittings.