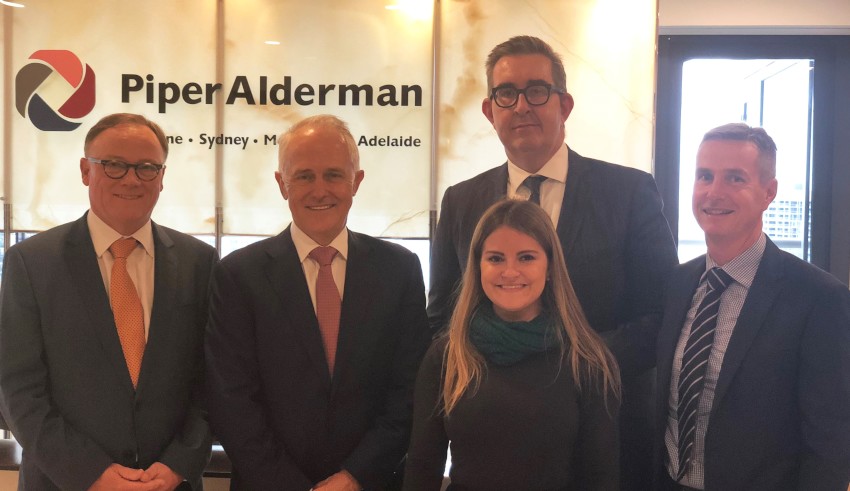 Last week, Piper Alderman hosted Australia's Prime Minister in its Brisbane offices for a policy luncheon.
The firm had the "privilege", it noted, of hosting Malcolm Turnbull for a private boardroom lunch, at which the prime minister spoke to a small group of business leaders from the telecommunications, energy and infrastructure sectors to discuss public policy matters.
Piper Alderman managing partner Tony Britten-Jones said the firm was "extremely honoured" to host the prime minister and have the opportunity to engage with him in a private forum.
"Over lunch, the prime minister responded to questions and discussed a range of issues impacting on the energy, infrastructure and communications industries," he said.
"We value our relationship with the federal government and see many opportunities for our clients and the firm to engage at this level."
Ted Williams, head of the firm's Brisbane office, added: "It was an honour for Piper Alderman to host the lunch and showcase our growing and vibrant Brisbane practice."
"The group engaged in wide-ranging discussions on topics including funding of critical infrastructure, communications policy, and the Barrier Reef," he said.