Navigating parental leave as a boutique lawyer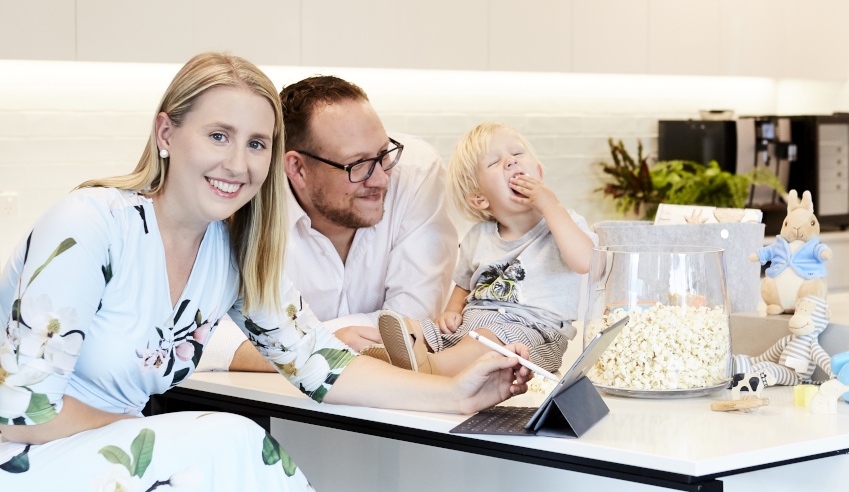 While working mothers in medium-sized or large law firms may benefit from structural assistance, it can be much harder for women operating as sole practitioners or in boutique firms to navigate maternity leave and returning to work.
For those in such a position, there are proactive and practical steps to be taken in order to ensure that your business doesn't skip a beat.
Sinclair + May director Jessica Kerr said there is little doubt that having time out from your business is challenging, and managing expectations is fundamental.
"Clients are generally very understanding if you communicate with them," she said.
"It's important to be clear about what you want to do in a period of maternity leave and put in place some mechanisms to deal with a period of absence."
Letting them know if you will be available at particular times each day or if you will be taking time out of the business for a couple of months is important, she continued. Or, will another lawyer be taking over? Ensuring your clients know how their matter will be managed is very important for continuing your business and maintaining relationships, she said.
Moores practice leader Catherine Brooks (pictured) suggested: "Take shorter periods of time away from the office, work more from home (to help with breastfeeding and sleeping patterns) and hire the best support you can afford to provide you with some help during the tricky periods."
"Staying active and keeping engaged is important for those running their own business, whether it be writing articles, appearing in podcasts, connecting with others in the profession are all helpful things to do," Ms Kerr added.
Specifically, on the question of retaining clientele, she suggested transparent, consistent communication in the form of business development.
"It may be helpful to continue engaging with your clients in the ways you have before on parental leave. Whether it is sharing relevant legal updates, posting on social media or sending out newsletters, it helps clients to know you are engaged with matters of relevance to them," she suggested.
Ensuring you have suitable support around you is also crucial, Ms Brooks noted.
"My partner and I juggle everything as a team, from childcare drop-offs to cooking, none of it is a sole responsibility and without support from him and my parents it would have been so much harder," she said.
From a wellness perspective, it is also imperative to enact self-care and utilise assistance where possible, as we can only look after family and clients if we are also looking after ourselves, Ms Brooks argued.
"Stopping work at lunchtime to go for a quick walk, doing walking teleconferences and meetings, and scheduling in short gym sessions can all help to keep fit while not taking too much time out of your day," she said.
"No one does their best work when they are eating poorly, sleep-deprived, never exercising and have no support," Ms Kerr noted.
But, despite the added challenges that may come from operating in a boutique environment rather than a larger firm, there is also potential for greater flexibility and autonomy, the pair said.
"Being self-employed means I have more time to do the things that are important to me," Ms Kerr mused.
"It's not necessarily a matter of working less, but spending more time being able to do things that are important to me, like spending time with my family, exercising and cooking healthy meals."
Ms Brooks concluded: "Parenting is such a joy, and so is being an entrepreneur, so staying motivated is easy if you've got the right support in place."