The key to balancing wellness and a small business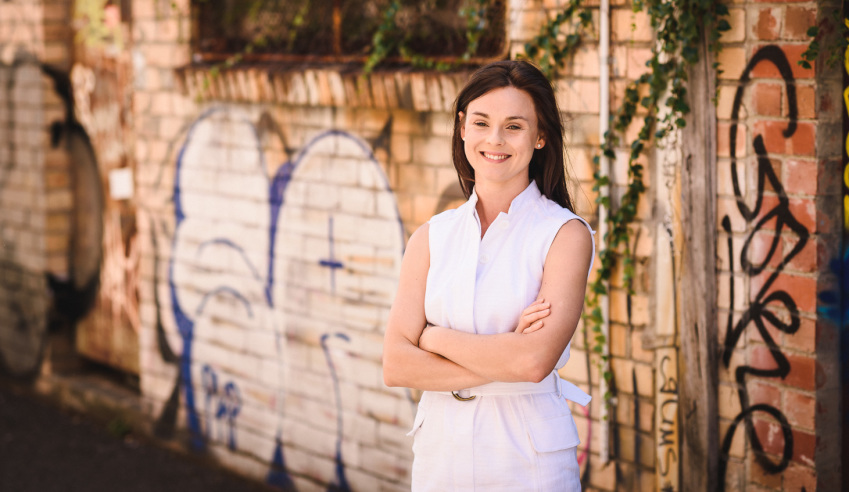 Lawyers Weekly spoke with Sinclair + May director Jessica Kerr about how to manage the establishment of a boutique firm while also ensuring that you're on top of your health and wellbeing.
Ms Kerr (pictured) – whose firm is a finalist for Boutique Law Firm of the Year in the Lawyers Weekly Australian Law Awards – said she started Sinclair + May to better manage her work while also being the primary carer for her daughter.
The early stages of running a new business, while also trying to find a personal balance, presented unexpected challenges, however.
"I had not expected to have solicitors on the other side of litigious matters be aggressive for the sake of it, to have the constant feeling of anxiety and worry of whether I was doing enough for my clients or the need to set very clear boundaries if I didn't want to be answering the phone at 7:00pm every night," she recounted.
"I learnt very quickly that having my mobile as the only phone number was a very big mistake when I was trying to work part-time [and so] I organised a virtual assistant which allowed me to respond to clients when I was able, while also ensuring they had their calls answered."
It is crucial, Ms Kerr said, for small legal business owners to effectively manage their wellness, as the road ahead can be a long one.
"Running a legal practice has unique challenges arising from a complex regulatory regime which can include very serious consequences for failures in the performance of professional obligations and from the often-difficult circumstances in which clients find themselves," she said.
"It is unfortunately not uncommon to read about lawyers and members of the judiciary who take their own lives. The pressures need to be recognised and spoken about."
Wellness as a lawyer is not just about eating well, exercising regularly and meditating, according to Ms Kerr.
"It is about ensuring you feel able to do your job, to serve your clients and not have a breakdown while doing so," she advised.
"It is also about ensuring your staff are okay. Making sure their mental health is not suffering as a result of their employment, they are not overworked and are taking breaks during the day is important."
In the three-and-a-half years since she established Sinclair + May, Ms Kerr has learnt a great deal about how to effectively manage both the personal obligations and the professional ones, she said.
"I have built strong connections with other lawyers dealing with similar pressures which has provided enormous support, [such as] reaching out to sole practitioners and meeting them for coffee," she mused.
Being part of increasingly-prominent social media groups – including one pertaining to wellness that she herself started – has also proven fundamental to ensuring collegiality and community.
"I have also learnt the importance of taking a break when I am able to and celebrating successes. No matter how organised I am, legal matters do not always go as planned but it is important to remember that that is okay," Ms Kerr said.
"As long as we are looking after our clients' interests and giving them sound advice, we are doing our jobs properly."
There are other useful strategies boutique lawyers can implement: using project management tools, ensuring you have free weekends, regularly engaging in planning activities for the business and having a professional wellness plan for each employee can all make a world of difference, she said.
With luck, striking the right balance between managing your professional obligations and managing your personal health and wellness will mean a sustainable and positive career in law, Ms Kerr posited.
"By deliberately and openly placing value on both yours and your staff's mental and physical wellness, and actively supporting each other's professional and personal goals (not just paying lip service to them), [you can] avoid burnout and overwhelming stress," she concluded.
"We all have tight deadlines and challenging clients but having meaningful strategies in place that help mitigate these unavoidable realities makes it easier to enjoy being a lawyer."