Lawyer wins VCAT battle against online company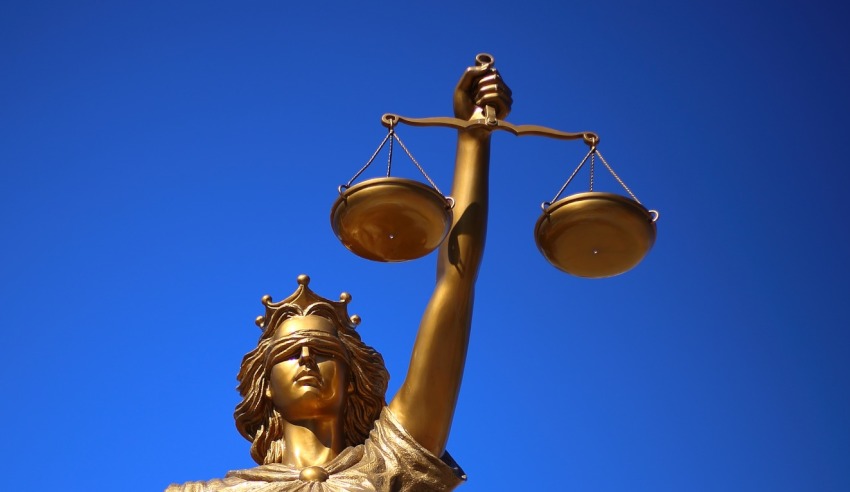 A Victorian legal professional has succeeded in her claim brought against an online resume company that was found to have failed to provide its services with due care and skill while assisting her in applying for a graduate lawyer position.
Susan Cole has succeeded in her 136-page complaint with the Victorian Civil and Administrative Tribunal (VCAT) against 1300 Resume Pty Ltd after it was ruled that the online company had not complied with the consumer guarantees set in the Australian Consumer Law and Fair Trading Act 2012. Specifically, Ms Cole claimed that 1300 Resume had "failed to provide its professional resume and job application writing services to her with due care and skill".
The matter stems from early March 2018 when Ms Cole was wanting to secure a graduate lawyer position in a Commonwealth government agency, for which she engaged the services of 1300 Resume for a job application package at the discounted price of $795.
The job application package entitled Ms Cole to a professionally written and tailored resume, a statement of claim against the selection criteria, and cover letters for two government positions of her choice. The court heard that Ms Cole paid 1300 Resume three instalments of $200 each on 15 and 19 March and 3 April for this purpose. She did not pay the final instalment date.
On 7 March, Ms Cole sent the job description and selection criteria for the graduate position she wished to apply for, which was closing on 30 March. She also sent the company her previous resume. 
Ms Cole notified 1300 Resume of the closing date and both parties agreed that the final documents would be sent to Ms Cole before she commenced her pre-arranged travel plans on 29 March.
However, upon producing a draft resume to Ms Cole in the early morning of 29 March it became clear that what was provided contained multiple errors regarding her identity, employment history and referees, as well as the name of the agency that had advertised the graduate position. The corrected resume was sent at approximately 7am on 29 March and the associated job statement was sent approximately an hour later, around 45 minutes before Ms Cole was due to embark on her travel plans. 
The court heard that as a result, and given the limited time available for review, Ms Cole attached the documents sent through by 1300 Resume in her online application to the government agency without reviewing the document in its entirety. 
It later became known that Ms Cole's job statement had exceeded the word limit set in the job application criteria despite making these provisions clear to 1300 Resume when first engaging its service. Consequently, Ms Cole was not assessed as suitable for the advertised vacancy.
A representative for 1300 Resume, Monique Thompson, acknowledged that 1300 Resume had been late in providing the agreed documents to Ms Cole and accepted that the resume contained several errors. She also agreed that the formatting of the job statement "meant that it was not easy to read and that it had exceeded the word limit set by the advertising government agency and, in that sense, that it was not fit for purpose".
Despite this, however, Ms Thompson argued that the errors in the resume were "easily corrected" and that Ms Cole "would be able to use this document for any future job application she might wish to make". Ms Thompson also noted that Ms Cole had "not paid for the services provided in full, as she had only paid $600 of the $795 agreed".
In addition, Ms Thompson stated that Ms Cole had "terminated the parties' agreement before 1300 Resume Pty Ltd had been able to provide her with another job statement for another position of her choice".
VCAT held that 1300 Resume failed to provide its services to Ms Cole with due care and skill, acknowledging that correspondence between the two parties showed that they had agreed for the services to be paid in instalments and that the final documents would be produced before 30 March and in consideration of Ms Cole's travel plans.
In assessing Ms Cole's claim, VCAT acknowledged that she only paid $600 instead of $795 for her job application package.
"She also decided to cancel the package before 1300 Resume Pty Ltd was able to prepare a second job application for her, as originally agreed. Notwithstanding, Ms Cole did not receive in full the documents 1300 Resume Pty Ltd had contracted to provide to her in March 2018," VCAT member D. Buljan said.
"Accordingly, I find that 1300 Resume Pty Ltd failed to provide its services to Ms Cole in accordance with the terms of their agreement, and that it failed to provide its services with due care and skill."
The tribunal ordered that 1300 Resume pay Ms Cole $450. In addition, having regard to s115B of the Victorian Civil and Administrative Tribunal Act 1998 and "being satisfied" that Ms Cole substantially succeeded in her claim, the tribunal also ordered that 1300 Resume reimburse Ms Cole the application fee of $62.70.