Speaking to Lawyers Weekly, Piper Alderman partner and national practice leader of employment relations Tim Lange gave an overview of what changes will eventuate as a result of whistleblowing reforms, as well as what the impact will be to Australian businesses and legal professionals who advise in this space.
"Everything, and yet nothing," said Mr Lange when asked what are the biggest changes to come in light of the whistleblowing reforms.
"Individuals with legitimate grievances and individuals with an axe to grind alike have the same protection from retaliation as a result of disclosure of unsavoury conduct internally, and in some cases disclosure externally to politicians and journalists.
"Where a corporation is already focussed on dealing reasonably and responsibly with the substance of a disclosure and has no interest in 'shooting the messenger', nothing will change. The scheme does not require the corporation to take any particular action over a disclosure, and it does not require the corporation to agree with the whistle-blower about what should result from the disclosure.
"The biggest impact on Australian business will be when the reasonable and responsible reaction to disclosed conduct from the corporation's perspective is not what the whistleblower has in mind. In that case, any management of the whistleblower to enable a return to normal might be resisted, and characterised as victimisation. Legal mechanisms under the scheme are loaded in favour of the victim."
There are two things that lawyers will need to consider when giving legal advice to corporations, following the implementation of any reform, according to Mr Lange.
"First, advisers need to be alert to ordinary complaints or issues that might later be characterised as whistleblower disclosures – nothing requires a whistleblower to identify a disclosure as something done under the scheme. Once something is identified, enabling it to be directed to a single clearing-house function and dealt with consistently will be critical," he explained.
"Second, advisors need to remember that the anti-victimisation reforms being introduced have retrospective effect, and they extend to provide protection and recompense for damage (including reputational damage) to former employees and former contractors."
Besides the advice piece, Lawyers Weekly asked Mr Lange how the whistleblowing reforms will specifically impact lawyers who specialise in the corporate space.
"Lessons learned in the Employment Relations space in the operation of the 'general protections' regime under the Fair Work Act 2009 provide a starting point. That jurisdiction makes 'adverse action' imposed because an individual has made a complaint or inquiry about their employment unlawful, includes reverse onus of proof as to reasons for the adverse action, and has had extensive exploration since the provisions were introduced," he responded.
"At the same time, the most important thing to remember is that the disclosure should not become the tail that wags the dog. What is disclosed is in the hands of the discloser, even one not acting in good faith, but how the corporation responds and deals with a disclosure is up to the corporation.
"Any corporation will want to be able to get out ahead of a disclosure and be able to say with confidence in the full glare of any spotlight how it has already dealt in a measured and appropriate way with the conduct disclosed."
In conclusion, Mr Lange noted that he and Piper Alderman broadly are determined to take practical measures in light of these reforms.
"We are getting the message out to our sophisticated clients that the terms of their whistleblower policy are the key to successfully identifying and dealing with disclosures, including managing the expectations of the whistleblower making the disclosure," he said.
"Because of legal limitations on indemnities and insurance, reflected in available corporate insurance products, the capacity of insurance to respond to a whistleblower compensation claim will be restricted, leaving the corporation open to potentially very significant claims."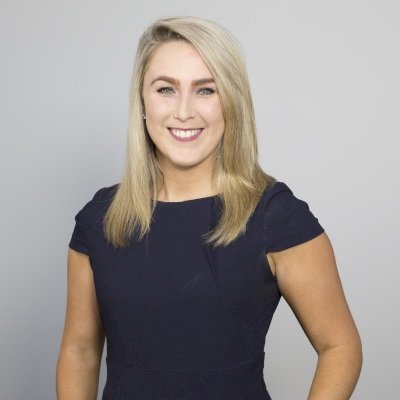 Emma Ryan is the deputy head of editorial at Momentum Media and editor of its legal publication, Lawyers Weekly. 
She graduated from Charles Sturt University with a Bachelor of Communications (Journalism).
Email Emma on: This email address is being protected from spambots. You need JavaScript enabled to view it.