Changing Face of the Bar exhibit opens in Melbourne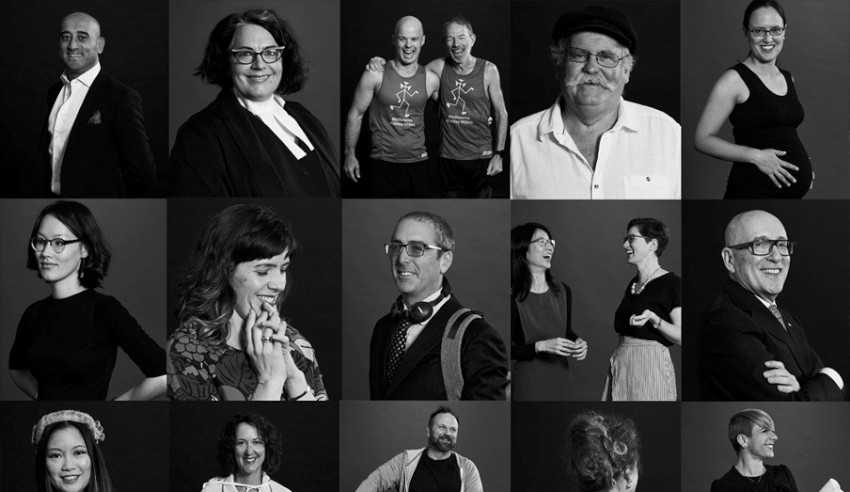 A photo exhibition, showcasing the Victorian Bar of the 1930s and 1980s to today's world, is now open at the Peter O'Callaghan Gallery in Melbourne's CBD.
The exhibition – by Garth Oriander – aims to "tell the rich story of the dynamic and diverse" modern Victorian Bar, with more than 700 current practising barristers having been photographed.
Photographer Bill Henson launched the exhibition yesterday at the Peter O'Callaghan Gallery, Owen Dixon Chambers West, with photos ranging from barristers in surf life-saving gear and sporting lycra to formal robes, which Victorian Bar said celebrates "the increasing diversity of today's Bar".
"Comparing the Victorian Bar's membership at three specific points in time provides a dramatic illustration of how much our bar has changed over the course of its 135-year history," said Victorian Bar president Dr Matt Collins QC.
"The 700 modern photographs in this exhibition contrast with a photo from the 1930s, depicting 150 grim-faced and similar-looking white men, and a 1980s photograph – taken at a time when women comprised only about five per cent of the state's barristers and the Bar could boast only one woman QC, Susan Crennan, later a High Court judge."
The Changing Face of the Bar exhibition highlights how significantly the Victorian Bar has changed, he continued.
"Today, more than 40 per cent of barristers who have practiced for 15 years and under are women. Our members were born in more than 30 countries and speak 37 languages," he said.
"It is not every day that more than 700 barristers agree to do something together. This exhibition is a graphic testament to our collegiality and diversity, uniting our most senior and revered members, presidents, past and present, and our newest advocates."
The exhibition will run at the gallery, located at 205 William Street in Melbourne, until 7 December.