Putting the 'T' into LGBTI workplace inclusion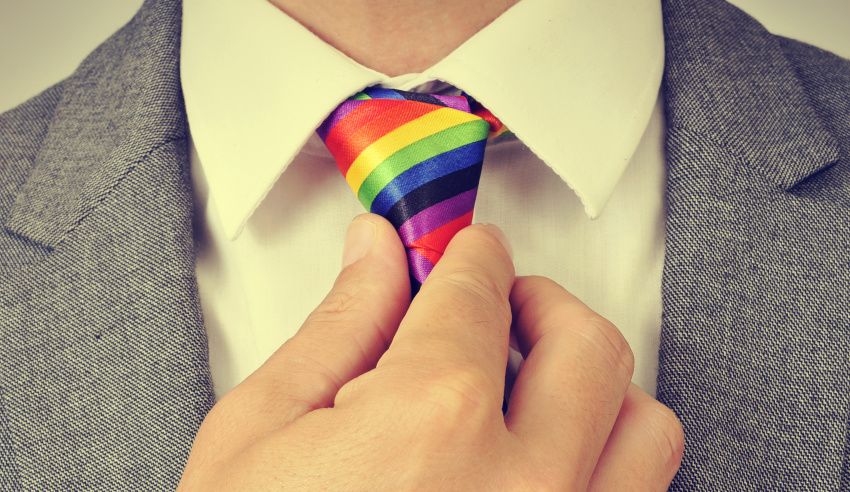 In a post-marriage equality world, there is a high risk that active support for LGBTI workplace inclusion initiatives will decline, writes Dentons' Ben Allen and Emily Hall.
This much was made obvious in the Australian Workplace Equality Index's 2018 Employee Survey Analysis, which found that 27 per cent of non-LGBTI respondents thought inclusion was no longer an issue after marriage equality. In contrast, only 9 per cent of LGBTI respondents felt the same. This trend seems to be matched by the survey's other finding that in 2018, 82 per cent of non-LGBTI respondents identified that workplace inclusion was important, a drop from 92 per cent in 2017.
This thinking reveals an all too common trend in LGBTI workplace inclusion, being a focus predominantly – or exclusively – on the first three letters of the acronym and forgetting the rest.
AWEI's 2018 survey revealed some alarming figures about transgender and gender diverse inclusion in the workplace. Fewer than 66 per cent gender diverse respondents stated they felt fully supported at work, which was considerably lower than the response from lesbian, gay and bisexual respondents. Further, 14 per cent of gender diverse respondents stated they did not feel supported at work.
It's unsurprising that transgender and gender diverse employees feel less supported at work than their lesbian, gay and bisexual peers, given that the survey results showed that gender diverse respondents were more than twice as likely to witness negative attitudes or commentary in the workplace. This is in addition to gender diverse employees experiencing a higher rate of bullying or harassment in the workplace than their lesbian, gay or bisexual peers.
Plus, more than half of gender diverse respondents did not believe that LGBTI workplace inclusion initiatives benefited them.
Of course, what happens in the workplace is intrinsically related to what happens at home. Making sure workplaces are safe and supportive environments is crucial given transgender individuals are three times more likely to experience ill mental health, and nearly 11 times more likely to attempt suicide, than the general population.
In light of these statistics, it is clear that while we may have made some progress on supporting same-sex attracted employees in the workplace, there is still a long way for us to go on the rainbow.
To be part of the positive change required, businesses need to make a concentrated effort to expand the scope of their LGBTI inclusion initiatives.
So what can businesses do to be more inclusive of their transgender and gender diverse employees?
• Have policies specifically for transgender employees. This will provide security around the process of transitioning at work, and reinforce the message that complaints about bullying and harassment will be taken seriously.
• Make sure that your support for transgender and gender diverse employees is publicly known. Having a clearly available public statement regarding transgender and gender diverse individuals will help ease the moderate to very high anxiety that over a quarter of transgender and gender diverse respondents reported experiencing during recruitment processes in the AWEI 2018 survey.
• Provide adequate support services for transgender employees. This could include freely available counselling, and dedicated training or mentorship programs. Not only is this positive for inclusion, but it will also boost staff retention.
• Provide targeted training for all employees. Raising awareness and understanding among non-LGBTI employees is crucial to reducing the rates of bullying, harassment and negative commentary currently occurring in the workplace. Ask for help! There are a number of community organisations that can provide specialist assistance when it comes to transgender and gender diverse workplace inclusion, including Pride in Diversity.
The time is now for us to make it to the other side of the rainbow.
Ben Allen is a partner at Dentons, and Emily Hall is a graduate lawyer.