Signing your name in the modern legal landscape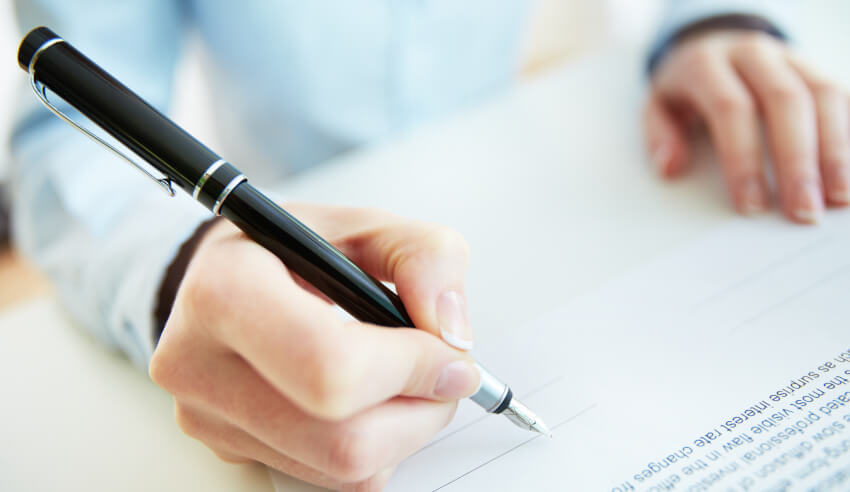 While the ways we sign documents are evolving, the fundamental principles for penning that signature remain the same, according to a Sydney-based partner.
Speaking recently on The Lawyers Weekly Show, Holman Webb partner Tal Williams said that while the mode through which a name is signed has changed and continues to change, the law remains the same and vigilance on the part of practitioners is more important than ever.
In signing one's name, he said, it must still be asked whether "the elements that behold, that create a binding, legal arrangement" are present. "The mere effect that something is done electronically doesn't change that", he noted.
It is a changing landscape, he mused, because when looking back forty or fifty years ago, a contract wasn't "really signed unless it was on the table in front of you".
"If you were the owner of the business or the partner in the law firm, then you knew what you were signing. You had time to look at it. Now, you've got a situation where anybody in your business can send off an email with their letterhead on it on behalf of your company, any junior lawyer can exchange a document with a click, and the checks and balances that need to be in place and the training that needs to be in place to make people aware that potentially [it is] much, much easier for you to bind yourself to an arrangement that it was in the past. And that's a dangerous thing," he said.
"That's something that needs to be checked and monitored and supervised and overseen. It needs to be something that in-house counsel are aware of and that they train their people in relation to. If you are going to send an email, then the wording is very, very important from a legal point of view."
Emails are "just that little bit impersonal and it is easy to quickly shoot things off and to get it out of your inbox", he continued, but the consequences of that now, because "you may very well have contractually bound yourself to something in circumstances where you weren't really intending to do".
"So, management of that process, management of that system, the more of training people in relationship to it, making them aware that this can happen is really, really important."
Legal education will thus have to evolve with such modern methods of electronic signature, he said.
"I suspect we'll be seeing development in relation to the underlying legal concepts and principles that are applicable to determining the nature of that relationship or the outcome of the exchange, and making it such that people will find it very difficult to deny that it was, in fact, their signature that appeared on the electronically signed document."
This discussion appears in full on a recent podcast episode of The Lawyers Weekly Show. Click here to listen to it.