There is 'no longer a need for BigLaw for everything'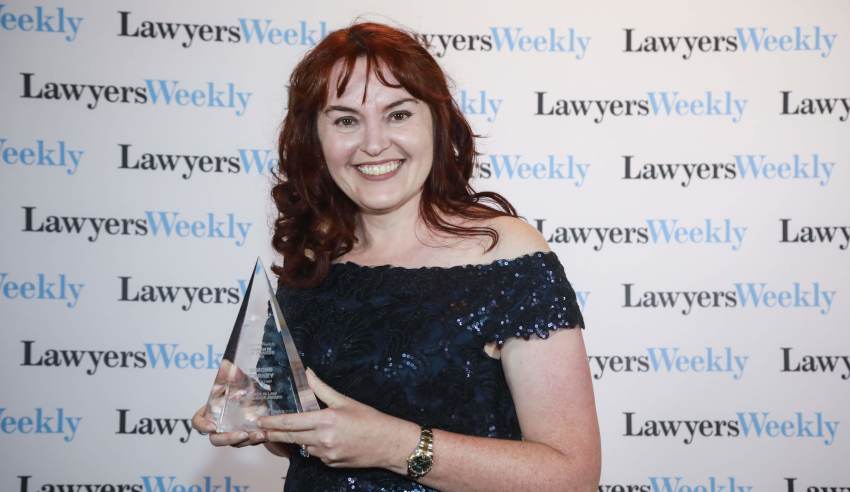 Speaking to Lawyers Weekly, the winner of both the Sole Practitioner of the Year Award and Women in Law Excellence Award said the modern legal marketplace allows those in the boutique space to compete on an even playing field to counterparts across the profession.
Lodestar Legal director Simone Tierney said Australian law is seeing, and will continue to see, an acceleration of firms entering the market that will attack parts of BigLaw service lines that are able to be delivered more efficiently and digitally.
"Just as fintech is re-shaping the offering in the financial services market, legaltech will do the same in our market. We have been slower to feel the change; it is, however, gaining momentum in overseas markets, particularly Canada," she explained.
"For the work I do, there is little difference between the service I would have provided from those entities and what my clients receive now. I have access to precisely the same resources and network of specialists and the bar. I also have access to a team of interim lawyers as and when a matter dictates that I need them."
"The biggest difference is that my overheads are many multiples lower and I have control over who I offer my advice to and what advice I offer. There will always be a need for BigLaw. There is however no longer a need for BigLaw for everything," she said.
As such, lawyers are increasingly attracted to life in a boutique space or as a sole practitioner, with those pursuing such a career path falling into three broad categories, she outlined: "the entrepreneur, those looking for work/life balance and those seeking career progression and autonomy".
There is, too, a genuine desire to change the historical ways that law has been practiced, she added.
"The work/life balance issue confronts many single professionals and young families. It is challenging to meet the demands of BigLaw's targets, service a client at a price that represents good value as well as managing health and wellbeing, let alone raising children. BigLaw has yet to sufficiently augment their service delivery with systems and platforms that streamline service delivery," she posited.
"Until the recent run of royal commissions, BigLaw was facing significant pressures, with too many providers in the market for too little work. Career progression was therefore stymied. While discrimination against women has, I feel, diminished, the fact is that there are significantly fewer women partners or in senior management than there are men."
"As the owner of Lodestar Legal, I am able to be highly client-centric. I am able to decide how much work to do, how much to charge and for whom I do the work. Clients benefit from my ability to be highly responsive. At this stage of my career, that works for me."