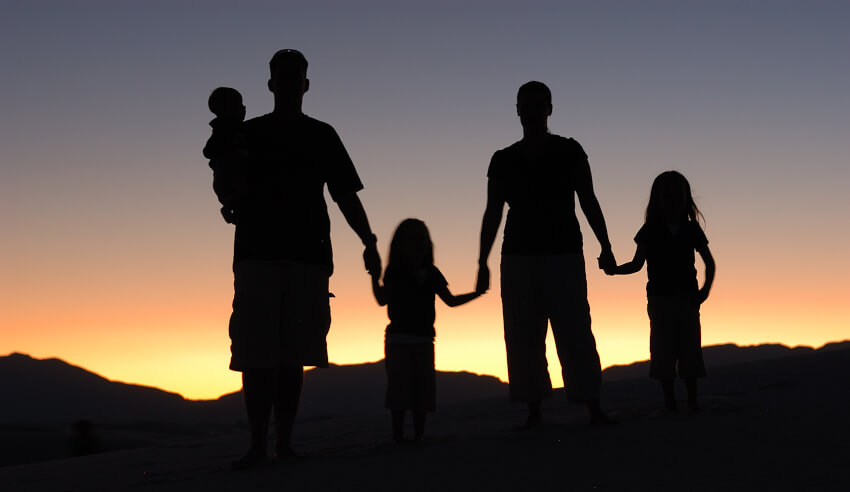 The process of separating or divorcing can be complex, confusing and overwhelming for many, and having empathy and trying to appreciate what your client is going through is essential to being an effective family lawyer, says a Cairns-based practitioner.
Speaking to Lawyers Weekly following the publication of Moving On, her instructional book about navigating separation and divorce, Miller Harris Lawyers senior associate Julie Hodge said there are legal, financial, practical and emotional issues that flow from a relationship breakdown.
Dealing with all of these issues and trying to resolve the legal aspects of separation or divorce, as well as support children through the process, can have a significant impact on people, she explained.
"This is where an experienced family lawyer can step in to assist clients to navigate the process as successfully and harmoniously as possible. The advice, assistance and representation a family lawyer provides is tailored to each individual client's circumstances, needs, priorities and budget," she said.
"Advising clients on the legal issues, without any consideration of relevant personal issues they or their families face, whether they are emotional, practical or financial issues, will, in many cases produce suboptimal advice and ineffective representation."
It is not the role of a family lawyer to deal with such issues, as they are are not qualified to do so, she noted, but said that "an experienced family lawyer should, as part of their service to their client, be able to steer their client in the right direction for help and ensure that their advice is not provided in a vacuum, but with consideration to what is really going on for this client and their family".
Family lawyers cannot and should not be personal counsellors to their clients, Ms Hodge stressed, but posited that having empathy for one's client and trying to appreciate what that client is experiencing is paramount.
"Many clients report that they were better able to deal with their relationship breakdown and the legal process of separation and divorce due to the assistance they were provided by a counsellor or other mental health professional," she said.
"Being able to refer your clients to an appropriate mental health professional to assist them to cope with the process, usually makes your job as their lawyer much easier as well."
And in order to be empathetic, it can be important to be emotionally resilient, she said.
Those who try to practice emotional resilience, she mused, seem to be able to cope better with the processes involved in separation and divorce matters.
"What most people don't realise is that emotional resilience is something that can be learned. Taking the time to process a challenging situation, acknowledge how you are feeling, identify what are healthy and unhealthy reactions and to try to handle the situation in the best way possible, will only serve clients and family lawyers well," she said.
"Emotional resilience is a skill that family lawyers need to possess to cope with the type of work we do and the demands placed on us."
And, for all such family practitioners, utilising community and available resources is similarly fundamental in helping clients navigate through separation and divorce, she said.
"Sharing quality information on topics of importance to people, such as their families, is the way of the future. Gone are the days of lawyers squirrelling away their knowledge like it is a prized possession," she said.
"Clients are increasingly seeking out valuable information about the issues that affect them during separation and divorce. The rise of blogs and client tools like my guidebook also serve to address the growing problem of this digital age – the spread of inaccurate and unhelpful information."