Specialist firms confirm merger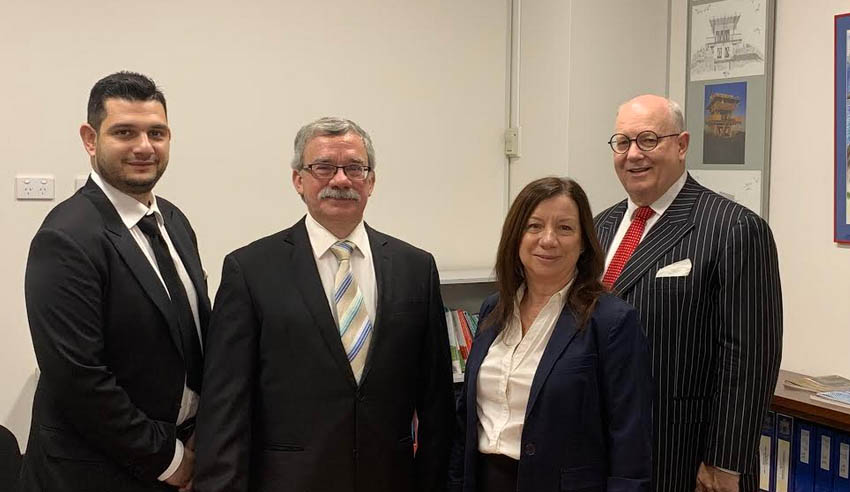 Two specialist property and business suburban law firms have confirmed they have merged, in an effort to create greater efficiencies across the board.
Melbourne-headquartered firms De Marco Lawyers has officially merged with Judicate Lawyers, effective from December 2018. The combined practice sees Judicate take on the De Marco Lawyers namesake, and operate from 470 Collins Street.

Both firms have vast expertise in property, business, building and construction, probate, conveyancing, family law, criminal and litigation matters, with the three principals of the merged practice – Joseph De Marco, Michael Tourkakes and Michael Henry Pickering holding a combined 80 years worth of legal experience.
Mr Tourkakes, who is the newly-combined firm's dispute resolution principal, said that merging holds many benefits, including a reduction of expenses; rationalisation of trust accounting and IT costs; increased ability to invest in staff; attraction, development and retention; staff training; technology; development and use of digital templates; principal succession and retirement planning; "and, importantly, the ability to have proper holidays".
"But perhaps the greatest benefit of all is the ability of 'grey-hairs' and 'no-hairs' to use their accumulated wisdom and experience as just as effective modern disruptive tools as information technology and high-tech solutions in modern legal practice," adds Mr De Marco, who is a combined business and property law accredited specialist.
"Over the decades, in virtually every area of legal practice, there isn't much the two Michaels and I haven't seen or cannot do.
"Laws may change; life gets faster; technology gets more complex – but people and problems always remain fundamentally the same. We are now acting for the second and third generations of family clients who have started in the seventies with a single investment. Some now own CBD office buildings or 100-lot plus subdivisions. Dedicated experience instills client trust which translates into client loyalty."