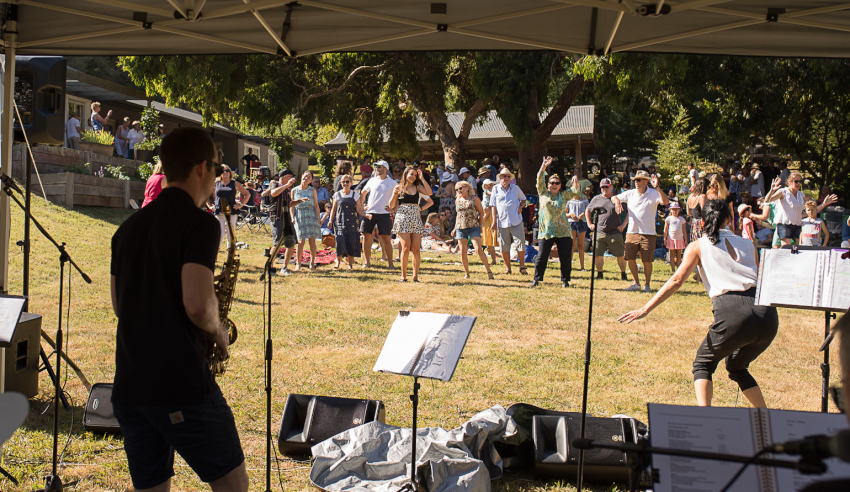 CrashLanders, a band comprised of employees from national firm Lander & Rogers, recently held its annual fundraising concert and raised $18,000 for children with life-threatening conditions.
Last weekend, CrashLanders – whose members include Landers lawyers Craig Henderson (keyboards), David Gillard (bass) and David Whiting (guitar), as well as special guest Tom Ellison (acoustic guitar and vocals) from Wotton Kearney, Karlene Coker (vocals) and Landers alumnus Mike Hammond (drums) – performed a concert, titled "Redstock", at Red Hill on Victoria's Mornington Peninsula for more than 200 supporters.
The BBQ and concert were organised to raise money for Very Special Kids, which "helps more than 900 families across Victoria who have a child with a life-threatening condition with ongoing support from diagnosis all the way through to recovery or bereavement", the firm said.
Mr Whiting said Redstock is not only a great opportunity to raise money for worthy causes, it's also an opportunity for everyone at Lander & Rogers and their families and friends to get together for a fun and relaxed day in the sun.
"The day was a huge success and wouldn't be possible without the assistance of the numerous volunteers who set up, played music, cooked, donated prizes, took photographs, and sold raffle tickets for the cause. In particular, Philips Auctions, Paringa Estate, Emma Whiting Travel, R&R Skincare, Soul2Sole Myotherapy, Kate Schmidt and Genevieve Collins."
CrashLanders was originally formed as a variety night back in 2012, the firm reflected, with the intention of having fun through music and taking the opportunity to benefit people in need.
"The band's classic rock set typically includes covers of some of the iconic songs of the '70s by Fleetwood Mac, Rolling Stones, Cold Chisel, Elton John and Blondie, among others," the firm said.
"We don't get to play at events like this and have so much fun without the support of Landers' people and their families — so thank you and see you at next year's Redstock!" Mr Whiting concluded.