Moray & Agnew add 2 insurance partners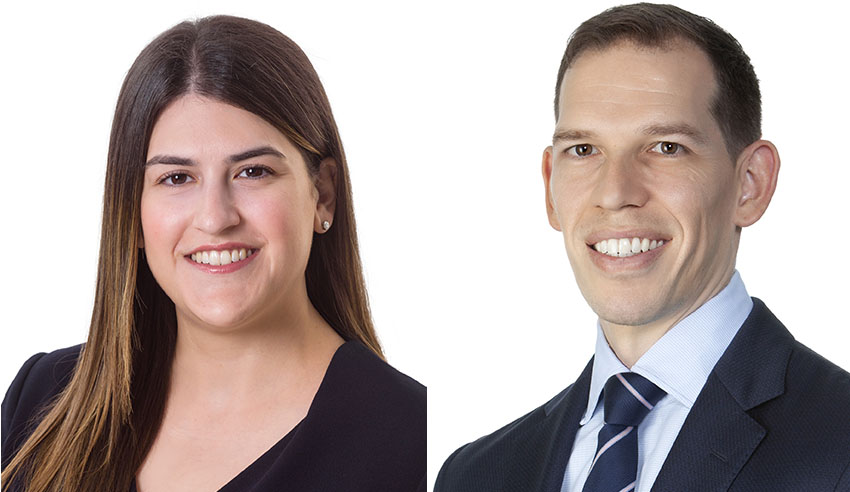 National firm Moray & Agnew has appointed two more partners to its insurance practice, which the firm says contributes to the "continuing expansion of [its] national network".
Anthea Karvounaris has joined the firm's Melbourne office, as of almost one month ago, and was accompanied to Morays by three lawyers and one paralegal.
She has "amassed strong credentials in both general insurance and life insurance during her legal career, most recently practising with a boutique law firm", the firm said.
Michael Gill has joined Morays and will operate in the firm's Brisbane office, having commenced in his new role in mid-March.
He specialises in liability insurance, the firm noted, and has "extensive experience in handling matters that involve the construction, infrastructure, transport and mining sectors".
The arrival of Ms Karvounaris and Mr Gill takes Morays' total partner count to 95 and total number of lawyers to 300, it added.
National managing partner Geoffrey Connellan said the firm was "delighted" to welcome both partners.
"These appointments are a significant addition to our portfolio of insurance law services, particularly in locations other than our Sydney head office," he said.
"Their arrival is another signpost of Moray & Agnew's commitment to maintaining our position as Australia's largest specialty insurance practice and providing across-the-board insurance law services to clients across all lines of business and in every Australian jurisdiction."