Special counsel and senior associate join KCL Law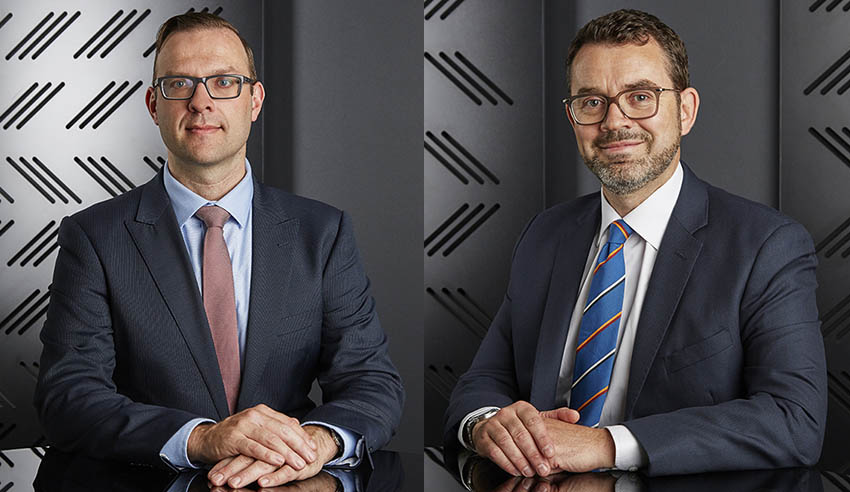 KCL Law has made two new appointments across its practice offerings, one in the firm's banking and finance practice and another in property practice.
Trent Chugg is joining the firm's banking and finance practice as special counsel, while Morgan Scholz has been announced as a senior associate in KCL Law's property practice.
According to a statement, Mr Chugg brings more than 20 years of experience to KCL Law in all areas of corporate finance, including real estate investment, development finance, acquisition and leveraged finance, infrastructure finance, structured receivables and asset-based finance.
Having previously worked for Ashurst, Linklaters, and investment banking advisory firm Barclays Capital, Mr Chugg's knowledge extends through bilateral/club lenders and arrangers of debt finance products, while having lead corporate borrowers and private equity sponsors, KCL Law said.
Principal lawyer and head of banking and finance at the firm, Ilan Kraus, commented that Mr Chugg's expertise "adds significant depth to the practice".
"Trent's appointment will continue to build on the firm's growing reputation in this area and we are now even better positioned to respond to increasing demand for our services in the current market", he noted.
Ms Scholz's appointment to senior associate recognised his more than six years of experience in property law.
According to KCL Law, the lawyer's focus is on commercial property transactions, having advised a wide range of clients.
Private corporations, publicly-listed companies, institutional funds, landlords, and tenants are just some of the clients he has serviced, it was noted.
Mr Scholz has previously worked for property and development teams at Russell Kennedy Lawyers and Arnold Block Leibler.
Principal lawyer and head of property at the firm Mark Yaskewych considered Mr Scholz "an exciting addition to the firm's property team".
"His depth of knowledge and experience will further strengthen our property offering," he said.
"Morgan's appointment further secures our strong property presence and ensures we continue to provide the highest quality advice for our clients."