Annual promotions see Aussies named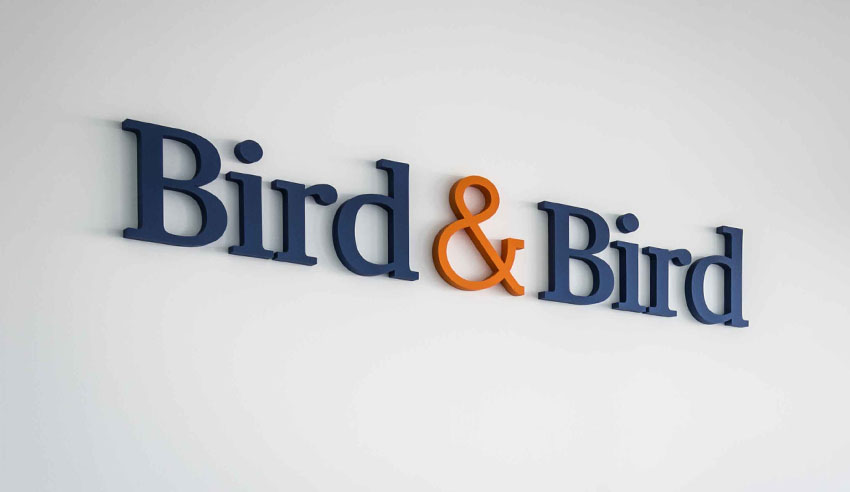 A law firm has named a number of its Australian lawyers in its annual global promotions.
International firm Bird & Bird has appointed a number of Australians into new roles as part of its "largest ever" annual promotion round.
James Durnall has been promoted to partner in the corporate team, with Michael Stojanovic named as a new counsel, also in corporate.
Megan Edwards has also been recognised with a promotion to counsel in the commercial team.
Five local promotions have also been made in the senior associate category, with Emma Cameron, Wesley Houston, Tamina Mehraby, Shariqa Mestroni and Joel Parsons all named.
In the statement announcing the promotions, Bird & Bird chairman Massimiliano Mostardini said: "On behalf of the entire board, my warmest congratulations to each of these individuals on their well-deserved success.
"With diversity and inclusion forming a core part of our strategic focus, I'm particularly delighted to see so many women amongst our newly promoted partners."
Also commenting on the promotions, Bird & Bird's CEO, David Kerr, said: "We are thrilled to promote so many of our very talented lawyers this year in our largest-ever promotion round.
"The fact that this cohort represents such a spread of our different offices is a testament to the firm's continued, balanced growth all around our network."
He also expressed his delight at women making up 47 per cent of the firm's partner promotions this year.
"Bird & Bird is strongly committed to eliminating the gender gap within the partnership, and the promotion of 11 of our most talented female lawyers is an important milestone in achieving that goal," Mr Kerr stated.
"Congratulations to everyone promoted today. I look forward to working with each of you to help achieve our ambition of becoming the number one firm in the world for organisations being changed by or creating technology for the digital world."
This email address is being protected from spambots. You need JavaScript enabled to view it.