Why youth is an advantage for aspiring sole practitioners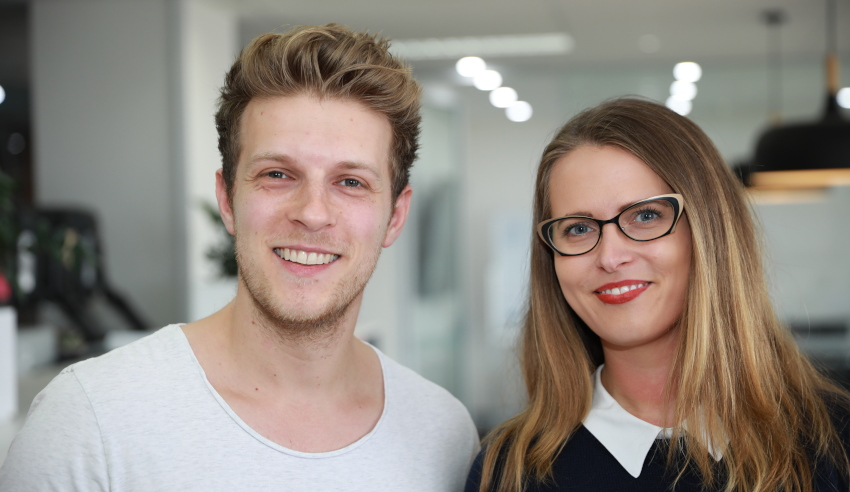 Becoming a sole practitioner at an early age allows you to sell a different kind of legal service and leverage your strengths, according to two Generation Y lawyers.
Speaking last week on The Lawyers Weekly Show, Viridian Lawyers director Richard Prangell and Kinny Legal director Jessica Kinny (pictured above) posited that the social, cultural, environmental and technological idiosyncrasies that emerging lawyers grew up with afford them strengths in legal practice that older lawyers may not possess.
"If you see what's different [and] what differentiates you, it's a lot easier to find other people like you outside of law that will become your clients, and far easier to find people within law who will then trust you to take care of the clients who are attracted to people like them, therefore attracted to people like you," Ms Kinny explained.
From her experience, seeing a smaller, more virtual operation that has lower overhead costs creates particular expectations, she said, which provides an opening through which a young sole practitioner can meet those expectations.
"Clients do have some understanding about how we calculate our fees and hourly rate. And the more we can squeeze the things that don't deliver a direct value to them, a direct benefit, the easier it is to sell the fees that we are charging them," she said.
Mr Prangell agreed that "digital natives" (although he was loathe to use that term) are better equipped to leverage an impression of managing low overheads and a virtual style of working.
"Digital natives really are ready for that in a way that I think the older generation aren't. My experience is that a certain type of client walks into a big law firm office and sees the marble floors and the art on the wall, and rather than thinking, 'Wow, aren't these great?' They think, 'I can't afford to pay for this'," he explained.
"They much rather would have sat in their home or at their desk and sent someone an email to have a problem solved, rather than get up, get in an Uber, go all the way into the city, be seated comfortably in a lobby somewhere, wait patiently for a law firm partner."
"And I think that's an opportunity, not a loss."
It took Mr Prangell a while to wrap his head around this idea, he ceded, as the "trappings of the industry" that he had become accustomed to have not always been reflective of what clients actually want, he said.
Thus, when talking about opportunities for younger lawyers to become sole practitioners, he said efficiency is the key.
"I think the answer is in efficiency and in understanding the direction that their respective industries are going, rather than being stuck in the past of how things have always been done," he submitted.
To learn more about the upcoming Lawyers Weekly Boutique Law Summit, click here.
To listen to the full podcast episode with Mr Prangell and Ms Kinny, click below: 
This email address is being protected from spambots. You need JavaScript enabled to view it.