Boutique firm expands east coast operations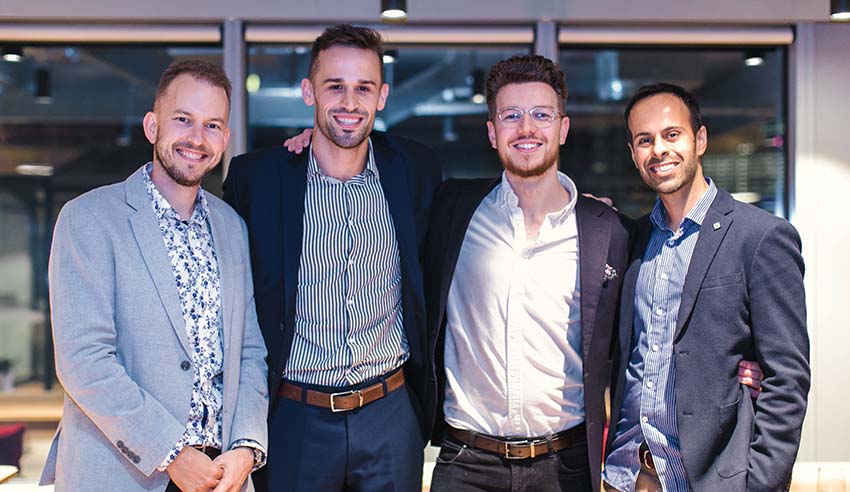 A boutique law firm has bolstered its presence along Australia's eastern seaboard by launching a new Sydney practice.
Velocity Legal has unveiled a new Sydney office as it looks to capitalise on its growing client-base. The Melbourne-headquartered firm was founded in 2016 by managing director John Storey and directors Andrew Henshaw, Rajan Verma and Scott McKenzie with the intention of breaking free from the "old-school" law firm model.
"The decision to open an office in Sydney was based on a couple of factors," Mr Henshaw told Lawyers Weekly.
"Firstly, we have a strong presence in Melbourne, however because the majority of our legal work is based on national areas of law (e.g. tax and corporate law), we have clients based all over Australia.
"In particular, as our firm has grown, the number of clients based in Sydney (or that have business operations in NSW) has also grown. Committing to a physical presence in Sydney will allow us to better service our existing NSW clients, and attract more NSW-based clients."
The new Sydney offering will be similar to that of Melbourne's, Mr Henshaw noted, and will include tax advisory, tax disputes, business transactions, structuring and co-ownership, commercial leasing and estate planning.
"We'll be continuing to focus and specialise on the areas of law that have brought us success so far," he said.
"Within 12 months of establishing our Melbourne office, we were recognised as a Recommended Tax Law Firm by Doyle's Guide. We also been recognised for a couple of awards with Lawyers Weekly! ([for] 30 under 30 and Tax Partner of Year). We'll be aiming to achieve a similar level of recognition in Sydney."
This email address is being protected from spambots. You need JavaScript enabled to view it.