Negligence suit against Shine Lawyers to remain in Rockhampton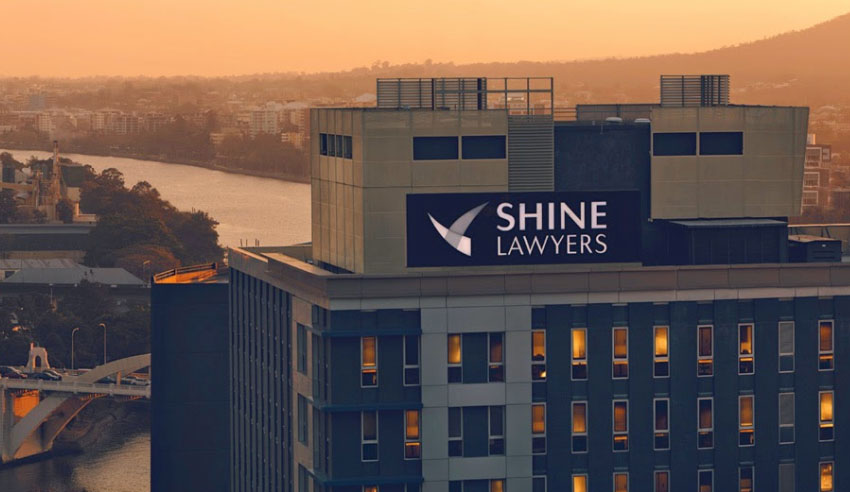 A claim of negligence, brought by a former client of Shine Lawyers against the firm, will be heard in Rockhampton rather than Brisbane, the Supreme Court of Queensland has ruled.
In June of last year, Natalie Manasse brought proceedings in the Supreme Court of Rockhampton against her former solicitors, Shine Lawyers, alleging that the firm had advised her to accept a $150,000 settlement at mediation from QBE Insurance wherein "had she been properly advised", the advice would not have been to accept such a settlement.
Ms Manasse was hit by a bus in 2009, with QBE having insured the bus which struck her, causing cervical and lumbar spinal injuries and a consequential psychiatric injury.
In addition to the allegation of failure to properly advise, it was alleged that Shine had failed to obtain a supportive psychiatric report and failed to have an MRI scan independently assessed by a radiologist, thus amounting to negligence, Ms Manasse asserted.
Had an independent review of the MRI been undertaken, it would have "provided evidence" of a lumbar disc prolapse (which showed up on a later MRI scan), thus causally linking the prolapse to the motor vehicle accident, she claimed, and the "proper damages assessment would have significantly exceeded $150,000".
Alternatively, she argued that in lieu of evidence linking the lumbar prolapse to the accident, an "alternative supportive psychiatric assessment would have caused a competent lawyer to value likely damages as far exceeding $150,000".
In an amended statement of claim from January 2019, Ms Manasse sought damages against Shine in the sum of $736,525.94.
In March, Shine filed an application to transfer the proceeding from the Supreme Court at Rockhampton to the Supreme Court at Brisbane.
Justice Graeme Crow considered the "additional inconvenience and unquantified additional cost" to the firm in having the trial in Rockhampton, given the need to call various witnesses, including medical experts and the legal counsel involved in the original mediation. However, he also noted that "there will be some additional inconvenience and cost of approximately $6,500 to $7,500 to Ms Manasse in litigating the matter in Brisbane".
The court accepted – in response to arguments about the calling of those medical experts, some of whom reside and practice in Brisbane – that the showing of MRI images could not be done by telephone. But, it was not alleged, the court added, that this could not occur by audio visual means.
Justice Crow also considered the "likelihood" that a trial date will be offered at an earlier occasion in Rockhampton than in Brisbane, "on the basis of the civil lists as they currently stand", and thus the definite availability of court dates in Rockhampton meant there is convenience to the court for the matter to remain where it is.
On balance, therefore, he determined the court was "not satisfied that Shine has demonstrated that the proceeding can be more conveniently dealt with at Brisbane rather than at Rockhampton and accordingly I dismiss the application."
Speaking to Lawyers Weekly about the Supreme Court's ruling, Shine Lawyers said: "We respect the decision of Justice Crow not to transfer the case from Rockhampton to Brisbane for the time being."
"In regards to the proceedings being pursued on behalf of Ms Manasse, we will continue to vigorously defend our position. This was a matter that resolved seven years ago. We acted professionally at all times to produce a reasonable outcome for Ms Manasse," it said.
This email address is being protected from spambots. You need JavaScript enabled to view it.