Watford FC finalises multimillion-dollar shirt sponsor deal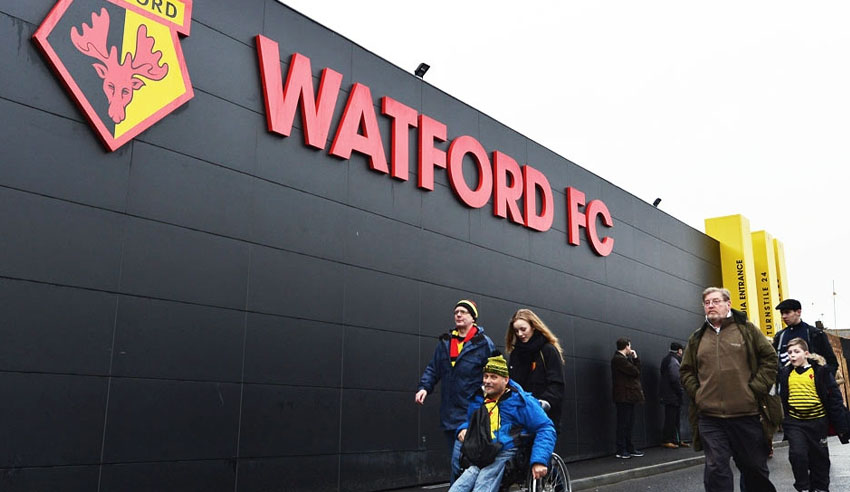 English Premier League team Watford Football Club has had a new sponsorship transaction facilitated by a Melbourne-based boutique law firm.
Firm: Kalus Kenny Intelex (Sportsbet.io)
Deal: Sportsbet.io has become Watford's front of shirt sponsor in a three-year sponsorship deal announced by Watford in London on 14 June 2019.
Value: Undisclosed
Area: Commercial and Litigation
Key players: The KKI team was led by partner Sven Burchartz, who was supported by senior associate Natalie Lasek.
Deal significance: Tim Heath, CEO of the Coingaming Group, praised the efforts of the team at Kalus Kenny Intelex, saying: "The level of KKI's dedication to the deal exceeded any expectations. They knew no borders or limits when it came to business.
"Sportsbet.io champions fun, fast and fair gaming; these qualities were certainly echoed throughout the sponsorship deal process as the team were swift, flexible and ensured the biggest deal for our brand to date."
Mr Burchartz said: "We believe we secured the strongest position for Sportsbet.io in the negotiations with Watford despite, and perhaps because, we were thousands of kilometres away! Armed with a variety of effective document management and communication tools, our Australian-based firm is globally nimble, and has the right strategic approach to deliver successful outcomes.
"Barriers to Australian legal and advisory firms, large and small, securing global commercial outcomes are being eliminated every day. Firms which are adaptable, possess an open-minded and strategic approach, and are fully open to embrace changing technology, will see those firms closing global deals."