Hall & Wilcox confirms 29 senior appointments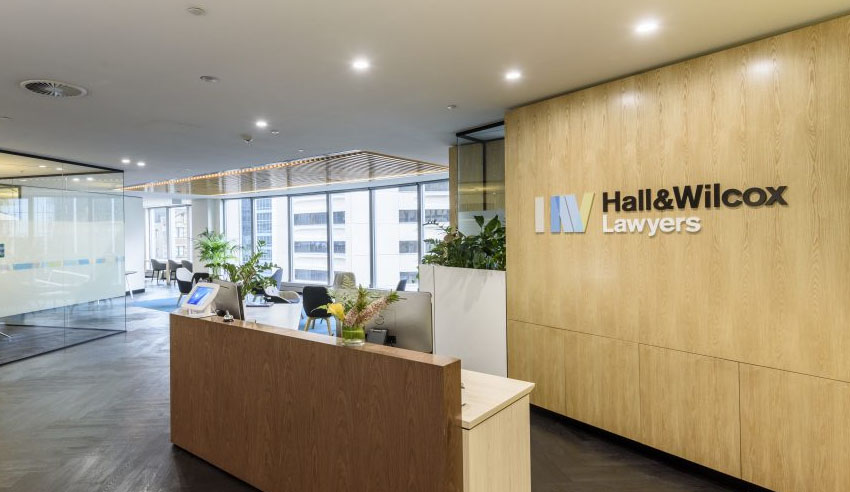 Hall & Wilcox has elevated 29 of its staff to senior positions, including eight to the partnership.
The firm's newest partners have been confirmed as Liam Campion, James Deady, Stephanie Driscoll, Maree Ferguson, Frank Hinoporos, Nathan Kennedy, Ilona Strong and James Whiley.
Mr Campion specialises in complex litigation matters; Mr Deady brings expertise in commercial, technology and intellectual property matters; Ms Driscoll specialises in workplace injury claims, both statutory and common law; and Ms Ferguson specialises in the management and defence of general liability and workplace injury claims. 
Meanwhile, Mr Hinoporos is a specialist tax adviser, Mr Kennedy is the firm's first pro bono partner, Ms Strong practices in both statutory and common law, and Mr Whiley is a private clients lawyer for high and ultra-high-net-worth clients specialising in estate and succession planning. 
The firm also announced eight new special counsel: Nikka Akhurst-Rasa, Emma Baker, Lauren Haygarth, Kristopher Kunasingam, Emily Kyriacou, Amber Mahoney, Carl Newton and Megan Scott.
And 13 new senior associates: Rebecca Ayres, Krisha Bennett, Candice Carrasco, Adam Dimac, William Keating, Bridget Mangan, Donna Marsh, Rebecca Pickering, Peta Rapson, Martin Samyia, Adam Shaw, Daisy Whyte, and Anne Wilson.
"Core to our purpose is to enable our people to thrive. We are an ambitious firm, and our growth and the strong support of our clients means there are many opportunities for our people to progress and succeed," said Hall & Wilcox managing partner Tony Macvean on the promotions.
"It's very satisfying as a leader of the firm to see the exceptional talent of our people recognised by this significant milestone in their career. All have made, and will continue to make, a strong contribution to our firm's success and that of our clients. The future of our firm is in excellent hands."
All promotions are effective from 1 July 2019.