Colin Biggers & Paisley appoints 7 to senior roles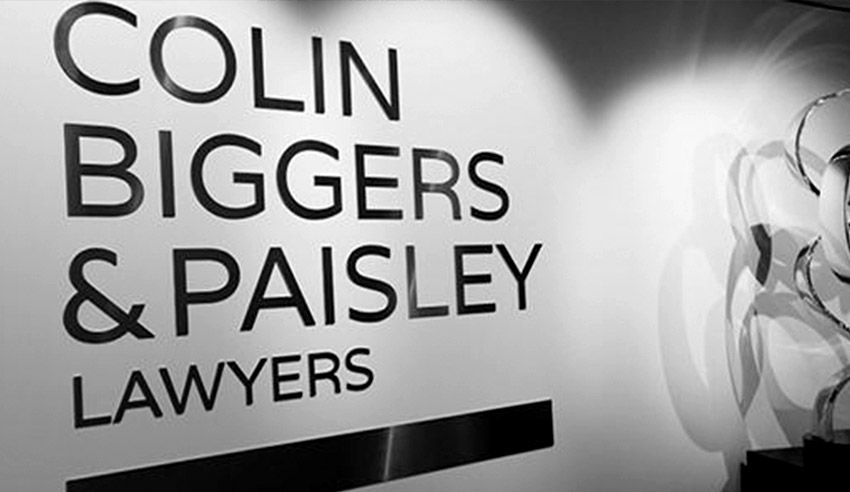 Colin Biggers & Paisley's financial year promotions have seen it appoint seven lawyers to senior positions.
CBP has confirmed Allan Lonergan has been promoted to partner; Thanh Bui and Chris Jones have been promoted to special counsel; and Emily Brownlee, Daniel Kim, Jemma McLaughlin and Kerry O'Brien have been promoted to senior associate.
According to a statement from the firm, Mr Lonergan joined Colin Biggers & Paisley in 2018, establishing a property disputes practice that focuses on statutory land valuation matters, compulsory acquisition, resumption and compensation matters, mining land access and compensation matters, sale and purchase of land matters.
"Now a partner in the property and development team in Brisbane, Allan has over 14 years' experience in property law and dispute resolution, bringing a unique perspective to his practice having worked in private practice, at the Queensland Bar and as general counsel and company secretary of Racing Queensland," CBP said.
Mr Jones and Ms Bui, who have taken to special counsel positions, work in the firm's Melbourne-based insurance team, with their practices both covering professional indemnity claims. Most of their clientele includes lawyers and their insurers, as well as for other professionals, including surveyors, conveyancers, valuers, engineers and financial advisers.
Ms Brownlee joined CBP in 2013, during which time she has gained experience in the firm's commercial litigation and insurance practice groups.
Her practice focuses mainly in litigation, including property disputes, strata law, family provision claims, professional negligence claims and general contract disputes.
Mr O'Brien joined the firm in March 2018 as a solicitor in the CDR group, working as part of the employment and safety team.
"Kerry's practice focuses in employment law and industrial relations, assisting clients in a broad range of industries, including insurance, manufacturing, aged care, education, retail, charity collection, hospitality, construction and shipping," the CBP statement explained.
Ms McLaughlin, who joined CBP in November 2016 as a solicitor in the insurance group, brings experience in matters concerning public liability, professional indemnity claims and property damage.
Meanwhile, Mr Kim joined the firm in May 2017 as a solicitor in the property and development group. He advises property developers, landlords and tenants in respect to all aspects of property development and leasing for industrial, retail, commercial and residential properties.
This email address is being protected from spambots. You need JavaScript enabled to view it.