CNL elevates 4, welcomes 1 partner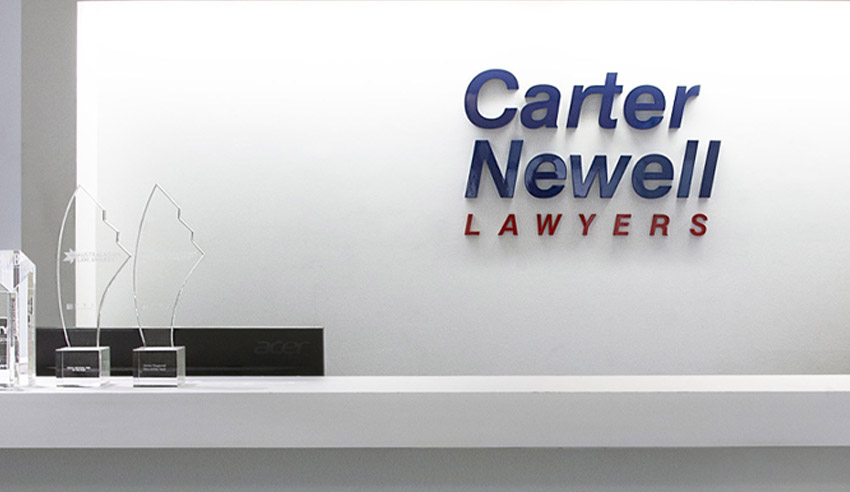 Carter Newell Lawyers has elevated four of its staff, including one new partner, associates and one new senior associate.
Carter Newell Lawyers (CNL) elevated four of its staff to strengthen the firm's capacity, with managing partner Paul Hopkins crediting the lawyers' specialist knowledge.
The promotions come in the firm's 30th year and "highlights our one-team approach", which has strengthened knowledge to "clients across our eastern seaboard offices", according to Mr Hopkins.
Mr Hopkins announced that the partnership would be joined by Johanna Kennerley, a lawyer specialising in environmental law and project development. Ms Kennerley has been a long-term provider of legal services to the energy and resources sector.
She provides advice through the entire life cycle of resources, construction, extractive industries and industrial projects and has specific experience acting for major insurers defending various types of environmental claims and proceedings.
Elevated along with Ms Kennerley is senior associate Sarah Ewing who acts in interest of corporate clients in major commercial litigation and insolvency litigation disputes.
Ms Ewing has extensive experience in advising on complex, high-value and multi-party disputes involving allegations of negligence and breach of contract.
CNL also promoted Eleanor Yeomans and Madelyne Inch to associate. Ms Yeomans has experience in public liability and property damage claims.
Ms Inch's experience extends to professional indemnity, solicitors' negligence claims, disciplinary proceedings and management liability insurance. Ms Inch focuses on employment practices liability and a variety of claims across a range of jurisdictions.
"The partnership and I are delighted to welcome Johanna and alongside the elevations of Sarah, Eleanor and Madelyne, reflect our continued strategy of development from within," Mr Hopkins said.
This email address is being protected from spambots. You need JavaScript enabled to view it.