Commercial & Legal promotes 3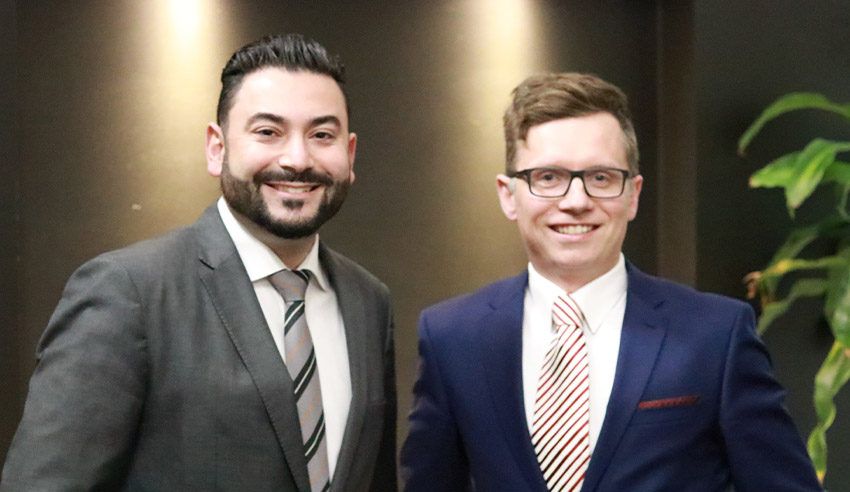 Adelaide-based firm Commercial & Legal has promoted three practitioners, including its firm's internal promotion to partner.
Nicholas Graham has been promoted to partner, making him the "firm's first organic promotion of a partner-level solicitor", the firm said in a statement.
"Nic specialises in both front and backend construction transactions and dispute advisory, and has been an integral part of servicing the firm's property and construction clients," the firm added.
Speaking about his promotion, Mr Graham said: "This is an exciting and progressive firm and I am delighted to be promoted to partner.
"We, as a firm, have a commitment to our clients that is unique in my experience, with a focus on optimising outcomes and never compromising client satisfaction. I look forward to working with our great team to contribute to the firm's growth and to continuing to deliver an exceptional service to our valued clients and to the market."
Elsewhere, Robyn Seager has also been promoted to senior associate, and Jamie Aitken has been promoted to associate, "having each provided valuable contributions to the firm and its delivery of property and projects work", the firm continued.
Speaking about the three promotions, principal partner Elias Farah said: "Promotions of our valued team members is always exciting to see... more so now than ever, given our clients' unwavering expectations on delivery of quality legal advice in a style that meets their individual needs, so we really need to focus on nurturing and advancing our existing lawyers, as they understand the firm's values and client expectations the best.
"Our first partner promotion of Nicholas Graham is also an amazing milestone for the firm, and I am incredibly proud of what Nic has done and will do for the firm in the future."
This email address is being protected from spambots. You need JavaScript enabled to view it.