Creevey Russell appoints new personal law practitioner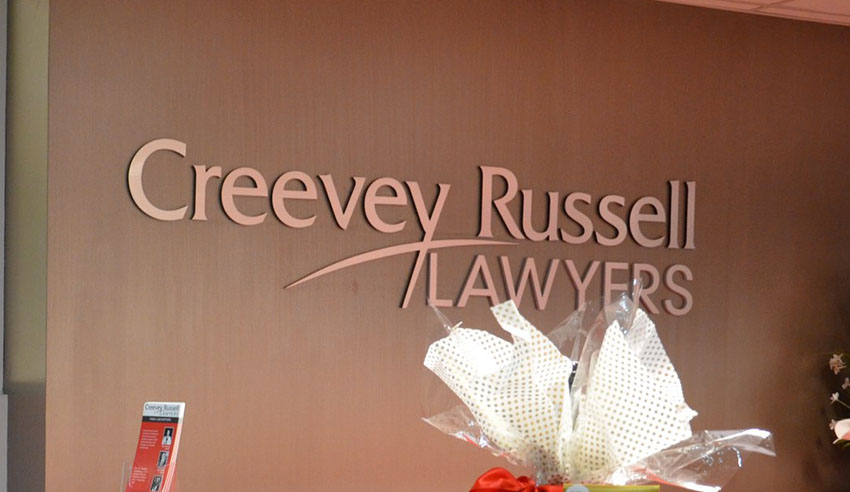 Queensland-based firm Creevey Russell Lawyers has expanded its personal law team with the appointment of a boutique lawyer from Adelaide.
Dannielle Glaister has joined Creevey Rusell, moving to Queensland from South Australia where she was previously working "for a successful boutique law firm in the Adelaide CBD".
"Dannielle was admitted as a solicitor in 2017 and she primarily practices in family law, including property settlement litigation, as well as complex child custody and parenting matters, divorce applications and child support matters," said firm principal Claire Creevey.
"Dannielle also has had experience assisting with a number of criminal, commercial, estate planning and conveyancing matters and applies her experience with an empathetic, practical and no-nonsense approach. We are very much looking forward to Dannielle's contribution to Creevey Russell Lawyers."
Born in Adelaide but raised in Perth, Ms Glaister completed her Bachelor of Laws at Curtin University and her Graduate Diploma of Legal Practice at the College of Law South Australia, the firm noted in a statement.
Speaking about her appointment, she said: "I am very excited about the opportunity to join Creevey Russell Lawyers in their Brisbane office and I am looking forward to working with the personal law team to achieve successful outcomes for our highly valued clients."
This email address is being protected from spambots. You need JavaScript enabled to view it.