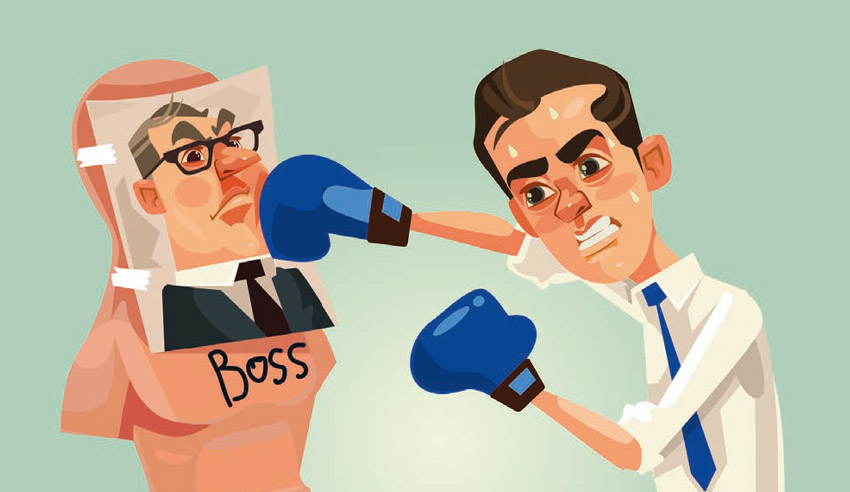 In a competitive market the need for modernisation is paramount. With this is mind, are micro-practices the boutique firms of the future?
Operating a micro-practice is an "achievable way for lawyers to narrow their niche, play to their strengths and create a practice that complements their lifestyle goals".
The "fantastic thing about lawyering these days", Balance Family Law co-founder and principal Perpetua Kish says, is that practitioners don't have to fit the mould anymore – they can re-define it whenever they so choose. One such way they can do so if by way of a micro-practice.
Micro-practice law firms – which refer to legal practices that employ only lawyers, who undertake all of the financial and administrative tasks themselves rather than hiring or outsourcing to others – are shaping up as increasingly popular and attractive for boutiques across the country. In an increasingly modern legal marketplace, it is integral for lawyers to consider every vocational option and opportunity to ensure success and productivity.
To explore the issues and opportunities inherent with operating a micro-practice, Lawyers Weekly spoke with five lawyers working in the boutique space: Perpetua Kish, former LegalVision practice leader-turned-remote working expert Emma Heuston, Tiernan Family Law legal practice director Julann Tiernan, Bright Side Family Law solicitor Susan Hewitt Cohen and Macarthur Law Society president and Reid Legal director Sarah Reid.
Why are micro-practices so attractive?
Various themes emerge when one asks why keeping all work in-house, and shouldering not only the legal responsibilities but also the financial and administrative responsibilities, is an appealing career option: technology, family, community, competition and convenience.
Tech has made running a legal practice easier than ever before, Ms Heuston notes.
"Instead of building client relationships in person, there are other avenues to build successful relationships such as online, telephone and video conferencing. Some clients prefer these options as they too are mobile and time-poor," she explains.
"The new software for accounts and automated precedents also make it easier to do the work without support staff. With the right agile model and without the cost of office leases and other resources, a micro-practice can be profitable and flexible."
Ms Hewitt Cohen is in agreement, noting that technological advancements mean it is "possible to run a practice from anywhere with fairly low overheads", thus creating more personal flexibility.
This, she stresses, is crucial, given the evolution of attitudes to work/life balance and the different roles that partners play when it comes to domestic life and childcare.
"Modern work life is about flexibility and adaptability, and that isn't something traditional firms are renowned for. With so many law graduates, it's a really tight employment market, so firms can continue to demand employees do things their way," she says.
That flexibility and autonomy is particularly pertinent for women, Ms Tiernan adds: "I think many micro-practices are borne from female lawyers looking to practice law in flexible formats with more work-life balance, challenging the traditional methods of practice and disrupting the status quo."
But micro-practices also offer scope for legal business owners to showcase points of differentiation, Ms Tiernan advocates – particularly for those in family law, as clients are looking for alternative service delivery, she says.
"Firms like mine can keep overheads low and pass that benefit onto clients."
Unintended benefits also emerge, Ms Kish identifies, including the capacity to develop a community and compete in a professional fashion that suits one's needs.
"A year or so ago, I was very hesitant to go out on my own, but meeting other sole or micro-practitioners who were very willing to share their experiences and offer advice and reassurance gave me the confidence to give it a shot. Since then, I have joined existing networks and communities whether there is opportunity for real collaboration and camaraderie between like-minded micro-practices across disciplines," she outlines.
"As to competition, with so many lawyers now on social media, getting branding and authenticity right can make all the difference. When I was at law school, there was stigma surrounding the solo practitioner. Now, people are going out on their own younger and after major life events (such as having a baby), as the barriers to starting your own firm are somewhat mitigated by the micro-practice model. This can present an opportunity to turn adversity (or a perceived disadvantage) into success, and if well executed, [one's] personal story can become part of a very compelling brand."
Benefits of micro-practice
The attraction of such a leaner practice appears to go hand-in-hand with the benefits to operating in such a style. The most commonly used term, however, was 'flexibility', in its myriad forms. Or, as Ms Reid puts it, "having full control of your practice".
According to Ms Hewitt Cohen: "I'm only accountable to my clients, and as long as the work gets done at the price they expect to pay, they are happy. There is no-one checking the clock if I get into my office at 7.00am or 10.00am, and no-one looking over their specs at me when I leave at 3.00pm."
The interview we conducted with Ms Hewitt Cohen occurred mid-afternoon a weekday, and she was able to sit in the public library across the road from her daughter's dance studio and also draft two letters of advice (which, she added, would be sent the following morning from a secure connection in her office).
The other benefit of flexibility, she continues, is that it affords her the opportunity to try new things.
"I'm a fixed-fee, values-based billing practice, I don't run a trust account and I don't do any court work. The only pressure to change any of that comes from me, or if I change my mind," she explains.
"I often try out new things – new client intake sessions, new content on the website, new social media posts or videos. I continually change and refine my scopes, workflows and quoting. I run my own website and can change it whenever I want."
"I'm not restricted to what someone else says I should do, or to following processes I don't agree with. Significantly, what I bill I get to keep (minus overheads) – if I worked in a firm I would only get one-third of what I bill."
For Ms Tiernan, flexibility allows for more time with her large family, but also means she can manage a "nicer, more collaborative practice".
"Because my business model is a simple one and I am fixed-fee only, my focus is on achieving an outcome which is different to those traditional firms who benefit when conflict generates higher fees. I am rewarded with a better cash flow when I work efficiently," she says.
"I can also match my way of practice with the most suitable clients for me, which is highly satisfying, plus, the freedom! I can run my business anywhere I can plug my laptop into Wi-Fi."
And Ms Kish outlines that flexibility means having the freedom to innovate and create an experience that her preferred clients seek, meaning that the costs involved with her business are – "so far" – very low.
"We are virtual, so we don't have to worry about rent and have no staff to pay salaries to. We can decide when we work and when we don't want to work. Our flexibility translates to the client experience. We can meet them at 8.00pm via Zoom, if that suits us both, or we can meet with them at their workplace or favourite café," she says.
"We are a very new practice, but we are working to create a business model that easily scales to generate revenue (by productising and automating services where we can) without adding massive costs and resources that I expect would be part-and-parcel with growing – as opposed to scaling – the practice."
For these lawyers, operating a micro-practice is synonymous with flexibility, both personally and professionally, which offers flow-on benefits to best suit individual and institutional needs.
Issues and challenges
But despite all the pros that come with such a vocational avenue, there are still difficulties involved with such a solo operation.
When asked about the challenges inherent in running a micro-practice, Ms Heuston simply said it is hard "doing all the things".
"At some point, I will need to outsource, but it is a balancing act as to what to outsource and when, but certainly a virtual assistant and virtual bookkeeper are on the cards as I take on more work," she says.
Some of the costs involved are ones that one may not fully appreciate when entering this line of work, Ms Hewitt Cohen identifies.
"It's a lot more expensive to run than you might initially think – start-up costs are almost overwhelming for many. You have to do marketing and bookkeeping and admin and practice management and if you drop any of the balls, at best it means you might not be able to pay the mortgage and at worst you run afoul of the Legal Practice Board or your insurance company."
For Ms Kish, the greatest initial challenge was having a limited budget and a lack of, or fewer, resources to depend on. This, she muses, frightened her and meant she started her practice later than anticipated.
"We are now [more than] three months' old as a practice and the present challenge is efficiency and keeping good pace. Building a sold, scalable infrastructure takes time and energy, first to develop the requisite systems and then to test them and work out what works well and where we can improve," she advises.
"As we (like many other micro-practitioners) are seeking to offer something new that very few firms, if any, presently offer, there is only so much we can draw from pre-micro-practice experience."
Moreover, there is trepidation that comes with narrowing one's niche, she continues.
"Will there be enough work to sustain the practice? Does my legal solution solve the client's problems? Will someone else do it better?," Ms Kish poses.
Micro-practice can also be lonely, "and even a bit scary at times", Ms Hewitt explains, even if it is nice being one's own boss.
"I really miss the team environment of working with others and having others to run ideas past or debrief or get a second set of eyes to check something. And while you get to go with your own ideas, I find I scale back a bit when I would like to try something [riskier]," she reflects.
"In the right firm environment, there is the potential to try things that might fail because there is more fat to soak it up. On my own, sometimes, the risk outweighs the potential reward so things don't get explored, extra [professional development] doesn't get done. A course that broadens my skill base sits on the wish-list for another year."
Having no-one to back you up, Ms Tiernan notes, can be trying.
"As much as working solo has its benefits, so too does it have the disadvantages of doing it all. Time management was difficult to begin with but I am getting better at batching work, such as admin skills, to allow me greater focus on the legal work," she says.
Ms Reid went further, saying micro-practice often means "having not enough time to do everything and then it affecting your personal life".
Becoming a better lawyer
When asked if operating as a micro-practice made her a better lawyer, Ms Tiernan said it has. "It has allowed me to focus on a more collaborative approach with a focus on resolving issues which suits my style of lawyering and the specialised practice of family law."
Ms Kish says micro-practice means that her values "are no longer compromised".
"I can narrow my niche… it does make me a happier lawyer and more inspired to help my clients experience more accessible, affordable and satisfying legal services. It's about playing to your strengths – or finding your superpower," she reflects.
"Whether the lawyer enjoys working at a more traditional firm and thrives in that environment or is the savvy micro-practitioner, if they believe there is always room for improvement and embrace learning, they will be better lawyers for it."
Ms Heuston takes a more conservative approach on this question, saying that is it more a case of 'horses for courses'.
"In my case, it makes me a better lawyer because I have autonomy over what my day looks like, and I can say no to work that isn't what I want to do. That makes me less stressed, and more able to attend to my family commitments, and with my son's recent dyslexia diagnosis, having that personal flexibility is my number one priority," she explains.
"A niche can also make you an expert in a field, and attract more challenging work, rather than using a scattergun approach to legal services."
Ms Reid takes a similarly cautious approach, noting that accommodation for one's wellbeing would be paramount for micro-practice to turn one into a better lawyer.
"I think you definitely need to have good experience before setting up on your own [and] you need to have a good network of colleagues who are willing to bounce ideas [around]."
This is supported by Ms Hewitt Cohen, who "hopes" that micro-practice will make her a better lawyer, while simultaneously seeing the inherent risks.
"There is no doubt you build invaluable skill and confidence, but unless you are vigilant about building a network [and] consulting them as necessary and taking advice when you are unsure, a bad decision could be disastrous professionally," she says.
At what point should one start a micro-practice?
Lawyers Weekly has reported in recent months on the increasing number of younger practitioners starting their own boutique firms, again to explore and attain flexibility and autonomy. But, according to a number of our interviewees, micro-practice is perhaps an avenue of sole operation that perhaps shouldn't be undertaken until one has enough legal experience.
Having worked in a larger firm, Ms Heuston feels it is important for those coming through the ranks to learn from a BigLaw environment before making such a drastic shift.
"I would definitely recommend [micro-practice], especially if that niche can be combined with something you are passionate about (in my case, remote and flexible work) or another non-legal skill," she says.
"However, after 19 years or practice, I would advise younger practitioners to cut their teeth in a bigger organisation and skill up for at least seven to 10 years before taking that leap, because when you do go out alone, the buck stops with you, and you need to be confident and knowledgeable enough to deal with that."
Ms Reid agrees, arguing that micro-practice is an avenue that one should only entertain once they have "solid experience" under their belt and have built a network of other lawyers to whom they can turn if and when needed.
"[Once this is in place, micro-practice] can be a very rewarding and flexible when you need it to be. Although, be prepared for long nights and weekends at some stages, to be able to have the time-off when you need it!" she warns.
Ms Hewitt Cohen supports this, noting that one needs to be "pretty committed" to going down such a vocational path.
"It isn't the easiest way to make money, and you will probably make more in a firm. But, if you know life is about more than money it can be extremely rewarding," she says.
"In family law particularly, it gives me the ability to run a compassionate practice that I firmly believe in, and [can] genuinely, personally help people through the process. They aren't going to get someone else who doesn't know all their family details – it's always going to be me."
But one should know, she cedes, that one can only ever make what they bring in. This, she says, "is a daunting prospect".
"If you can live with that, you'll learn to thrive on it."
"It's not just a job with someone paying you a salary. If you can make that work and enjoy it (the hard part!), you are always going to be employable or able to make your own money and that's an empowering prospect," she says.
Conclusion
"Micro-practices are becoming more and more popular, and I don't know that there is likely to be a swing away from this," Ms Tiernan posits. "While there will remain a need for certain large firms suited to certain clients, new ways of delivering legal services are distinctly popular to clients who lead busy, modern lives."
With technological advancement, cultural shifts on flexible working and ever-evolving client needs and expectations, it is hard to dispute Ms Tiernan's proposition. Prima facie, operating a micro-practice may be a daunting prospect, but its clear personal, professional and intellectual advantages make it a hugely appealing vocational prospect for the modern lawyer.
This email address is being protected from spambots. You need JavaScript enabled to view it.